Quiz: is your thermostat as smart as you are?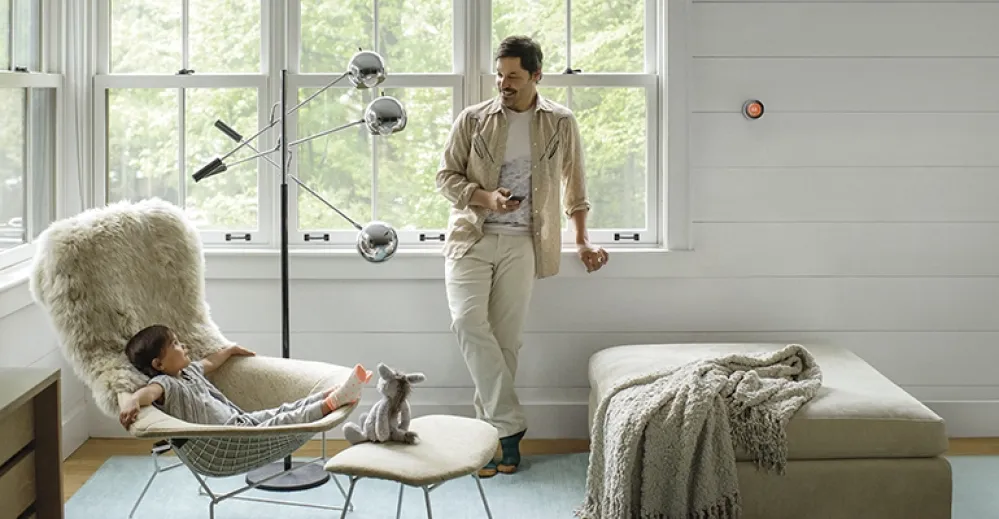 Smart thermostats can help you optimize your energy consumption provided that you understand how they work and how they are used. Here is a quiz to refresh your knowledge and reduce your energy bill!
In theory, smart thermostats can substantially optimize your household energy consumption. For example, lowering the temperature by 3 to 4°C over a period of 7 to 8 consecutive hours each day can reduce your energy bill by 4.5% to 10%.
In reality, however, many people don't bother programming them properly, either from lack of interest, knowledge, fear of compromising their comfort or simply due to non-user-friendly interfaces.
Unlike "classic" programmable models, smart thermostats can be controlled remotely using an application. They can even track your habits, adjust themselves accordingly, and thereby optimize your consumption, but this involves more than just taking them out of the box and installing them. The smart thermostat's default configuration set in the factory is not adequate for adapting to your lifestyle.
While you may not need to use all of its features (remote control, connection to other devices, etc.), it's important for you to at least learn its basic programming concepts. After all, a thermostat is only as smart as its owner!
Test your knowledge by answering our true or false quiz.
1. A thermostat is programmed based solely on the occupants' schedules.
Programming is also based on the heating system. The time required to lower and then raise the temperature varies according to whether you use electric baseboard heaters, hydronic baseboard heaters or hot water heaters.
Continue >>
2. Energy savings generated during low temperature periods are lost when full heating resumes.
The energy used to raise the temperature (from 18°C to 21°C, for example) is equivalent to that used to lower it (from 21°C to 18°C). Savings generated in the meantime are very real!
Continue >>
3. A dwelling heats up more quickly if a higher temperature is set.
Speed is not determined by the target temperature, but rather on the power of your heating system. The system uses the maximum amount of energy available to reach the desired temperature as quickly as possible. Therefore, setting a higher temperature will not heat you up more quickly.
Continue >>
4. You save more by lowering the temperature at night than during the day.
Since the outdoor air temperature is lower at night, more indoor heat is lost. If the indoor temperature is lowered, there is less of a difference with the outdoor temperature, meaning less heat loss, which allows you to save more. However, you can also save during the day by lowering the temperature when no one is home.
Continue >>
5. When the temperature drops, so do comfort levels.
First, the body only starts to feel heat loss after a three-degree temperature difference (while your bill feels it immediately!). Second, a properly programmed thermostat can constantly keep a home's occupants comfortable because if the temperature drops while they are away or sleeping, they won't notice the difference.
Continue >>
6. Lowering the temperature for even a short period will help you save.
It's not necessary to lower the temperature for a period of less than two to four hours (based on your system) since the ambient temperature will not have enough time to lower completely before resuming full heat.
Continue >>
Just tell us who you are to view your results !
Your first name :
Your email address :
Show my results >>
Please share this quiz to view your results .
Facebook
 PLAY AGAIN !
You may also like...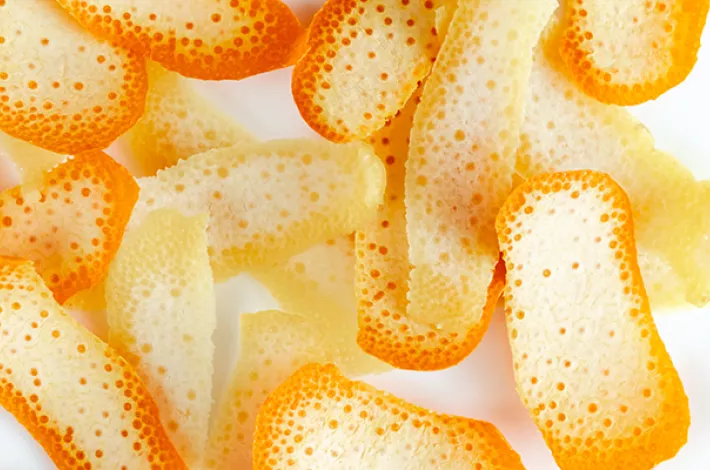 Orange and lemon peels: versatility plus!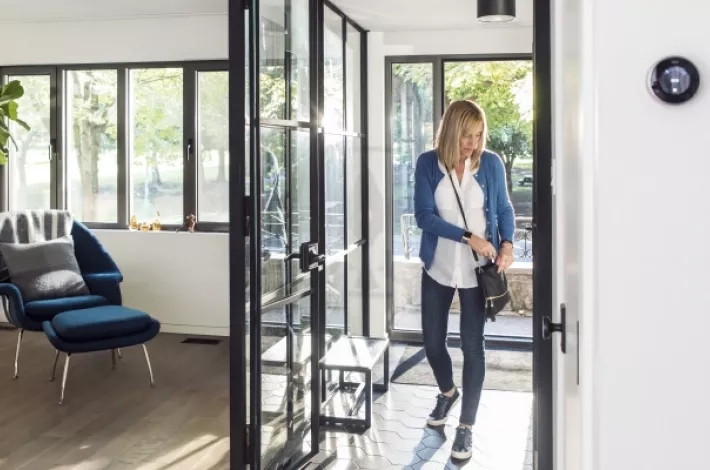 Energy efficiency at home: Anyone can do it!