Social Economy Reinvents the Centre-Sud and Mercier–Hochelaga-Maisonneuve Neighbourhoods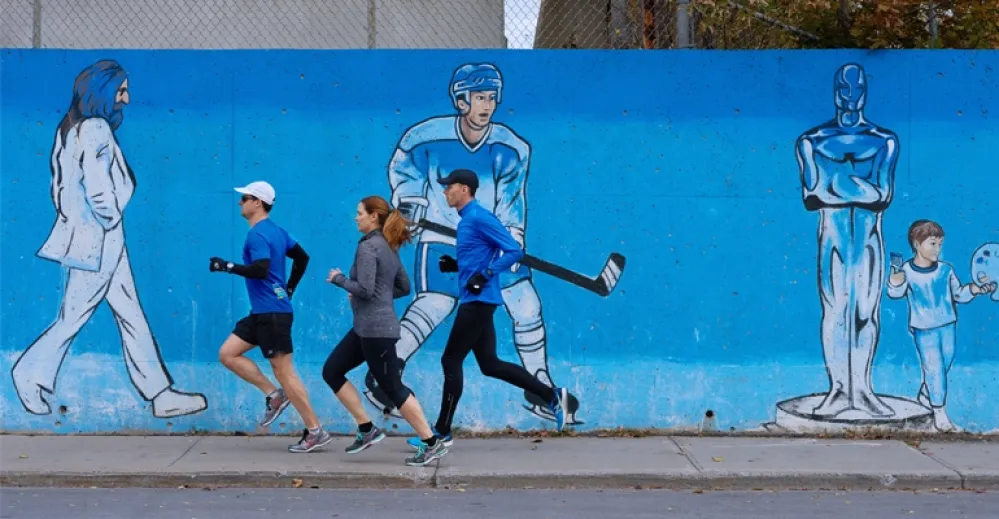 In Québec, we are hearing more and more about social economy—and for good reason! Our province is a leader in this area, in Canada and worldwide. But what exactly is social economy? And what are the strengths of this thriving sector? To find out, we looked at several companies and organizations in Montréal's Centre-Sud and Mercier–Hochelaga-Maisonneuve (MHM) neighbourhoods, where social economy makes a difference every day.
Social economy 101
Social economy is a model based on community development rather than profit. It spurs high-value-added opportunities for citizens in fields such as environmental protection, social and professional reintegration, neighbourhood revitalization and the fight against poverty. In Montréal, it represents over 65,000 direct jobs and annual revenues of $2 billion. Furthermore, it is backed by the Conseil d'économie sociale de l'île de Montréal (CESIM), which recently launched the "L'économie sociale, j'achète!" initiative, whose objective is to encourage public institutions and major corporations to buy from social economy businesses in the city.
In the Centre-Sud and MHM neighbourhoods, social economy takes various, but complementary forms with a view to fostering socio-professional integration, creating employment, meeting a range of needs and improving citizens' quality of life.
Greening and beautifying
Y'a quelqu'un l'aut'bord du mur (YQQ), for example, is a business that provides graffiti removal services and offers to replace them with green walls or murals. YQQ also leads Paysage Solidaire, a major urban agriculture project that makes it possible for borough residents to purchase fresh, hyperlocal fruits and vegetables at a low cost.
The environment is also the main focus of Sentier Urbain's activities. This organization drives social and environmental initiatives such as École de la forêt, which encourages primary school children to help make their neighbourhood and school environment greener, Circuit Jardins, which restores vacant lots, and Verdissement social, which contributes to revegetating Montréal's boroughs.
Socio-professional integration
SOS Vélo collects and recycles thousands of bicycle parts and used bicycles each year to make its flagship product, ÉCOVÉLO. The business also sells second-hand bicycles, clothing and accessories, as well as derivative products. Its activities facilitate the socio-professional integration of adults aged 18 to 55 who thus develop attitudes and skills that foster their employability.
Similarly, the company Les Ateliers d'Antoine provides training on woodworking techniques for youth between the ages of 16 and 30 to prepare them for the job market. As part of their experience, youth make wood products such as compost bins, flower boxes and outside landscaping structures that are sold to the public, municipalities or educational institutions and make it possible to finance a portion of the company's activities.
Access to housing
Housing accounts for the largest share of household expenditures. In Montréal, several businesses provide assistance to people with low incomes, such as Inter-Loge, which offers affordable housing to disadvantaged families. Also, the Comité logement Ville-Marie offers free tenant advocacy services and actively contributes to the development of social housing in the Ville-Marie borough.
Arts and culture
The arts also play an important role in social economy, as attested by organizations such as the Société des arts technologiques, a transdisciplinary laboratory known around the globe for its involvement in the development of immersive technology and virtual reality, and in the creative use of high-speed networks, and Diversité artistique Montréal, which strives to promote cultural diversity in the arts and culture among government bodies and the cultural spheres with a view to contributing to the vitality and excellence of Québec's artistic scene.
Special-needs clienteles
Other companies address specific needs, such as Kéroul, which seeks to increase accessibility to tourism and culture for people with physical limitations. Moreover, the company published The Accessible Road, a guide presenting over 250 sites that offer a wealth of activities adapted to those with reduced mobility—including snowmobiling! Clowns sans frontières also comes to mind. This association offers performances in refugee camps, slums, prisons and orphanages across the world to help parents and children to rebuild their lives after a war or natural disaster.
The butterfly effect
Social economy in the Centre-Sud and MHM neighbourhoods is also reflected in the numerous solidarity coffee shops, restaurants, daycare centres, cooperatives, museums and community centres. In fact, social economy is everywhere. So, the next time you listen to the radio, go see a show or buy a coffee, know that you may be creating job opportunities for youth, making it possible for a family to find accommodation or allowing a child to eat their fill.
You may also like...