Five businesses that cut down on waste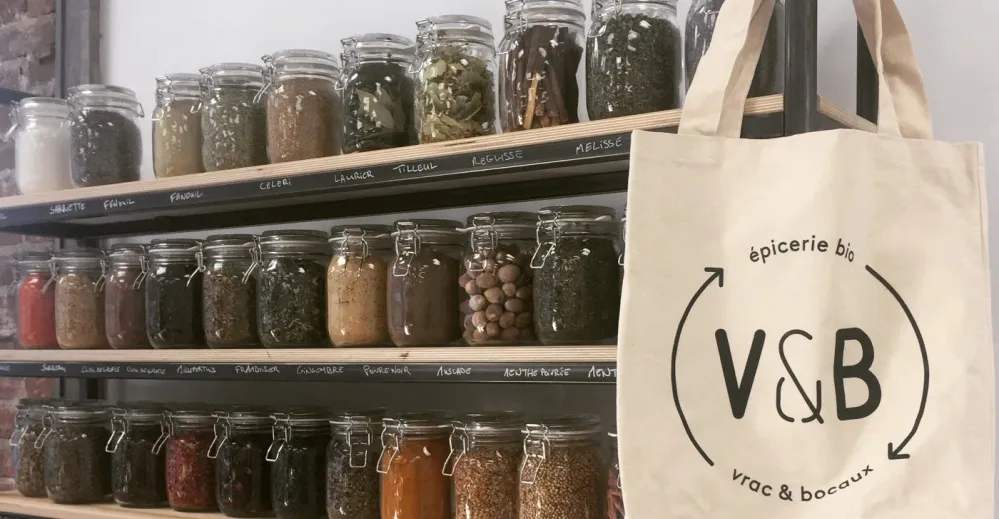 Your latest electronic gadget has finally reached your doorstep. Eager to master its new features, you unpack it as fast as possible. First the outer box, then the product's own box, which is fastened to a cardboard backing by metal clips all wrapped in a plastic film. Overpackaging is a plague on modern consumers. Every trend that comes along sees counter-trends arise, and the philosophy of zero waste seeks to minimize the amount of waste we produce each day.
According to Zero Waste Canada, a Vancouver-based organization, Canadian families throw away nearly 50 kg of wrapping during the holidays, producing more than 540,000 tons of packaging waste in total (source). Despite these alarming figures, there are businesses and companies out there that encourage waste reduction. Here are five companies where the zero waste philosophy isn't just a theory, it's a way of life.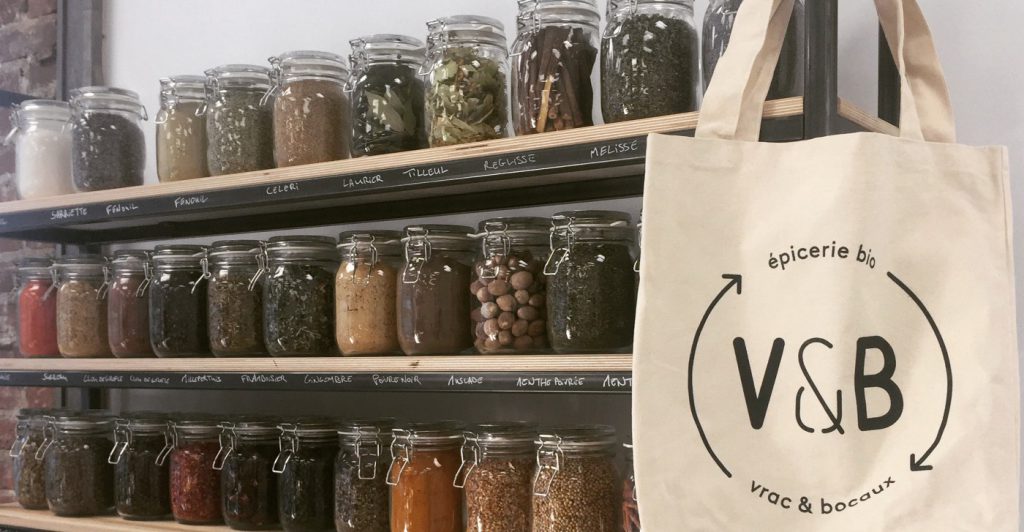 Source
In the heart of Petite-Patrie sits Vrac & Bocaux, a grocery that specializes in organic and local products with no packaging. "Every year in Québec, we produce 750 kg of waste per resident, for a total of 5.8 million across the entire province. It's important to take action in order to change how we buy things, which is why we created Vrac & Bocaux – Épicerie Bio, a zero-waste grocery."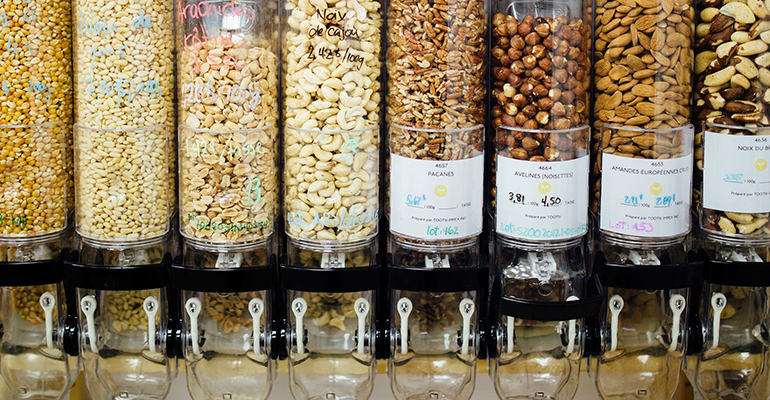 Source
Now let's go over to Villeray, home to Épicerie LOCO founded by Andréanne, Martine, Marie-Soleil and Sophie, four young women who studied environmental science at UQAM. Their awareness of the impact of consumption on the environment led them to seek a change. "As we now consume very little, we didn't want to open a store in a segment where it would be possible to buy used things. We realized that food was the one segment where everyone has to keep consuming for their whole lives," explained Andréanne. "We were very mindful of the total impact of our diets, and so we decided to do something to offer a solution. "We didn't just want the food to be local or organic, we wanted it to truly take the entire food life cycle into account," she added.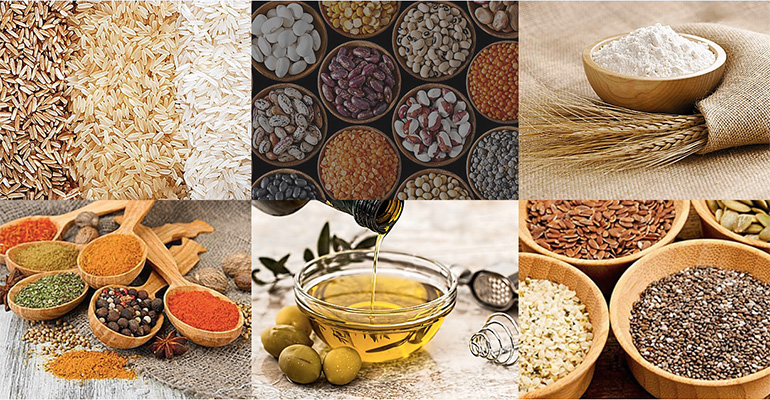 Source
Located on 3rd Avenue in Québec City, La Récolte is a minimalist, zero-waste grocery that offers quality products that can be purchased and taken home in our own clean containers or in reusable bags and jars. With the mission of encouraging local and environmental action against waste, this store in the provincial capital carries its own assortment of rice, grains, flours, spices, oils, and vinegars.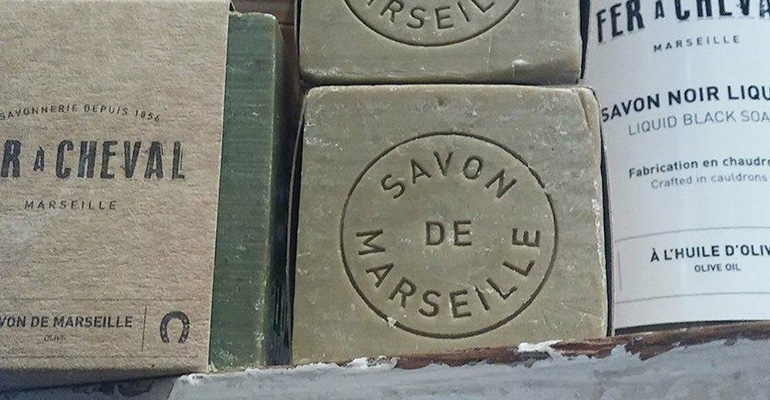 Source
La Mistinguette, located in the borough of Verdun, aims to offer ecological, responsible purchasing choices, such as by opting for local products that are natural, fair-trade, and environmentally friendly. The store offers a wide range of gift ideas, accessories, jewelry, clothing, decorations, artisanal soaps, and ecologically conscious items. La Mistinguette also sells a wide range of bulk cleaning products using a zero-waste concept. You can pick up your bottles and come fill them in-store.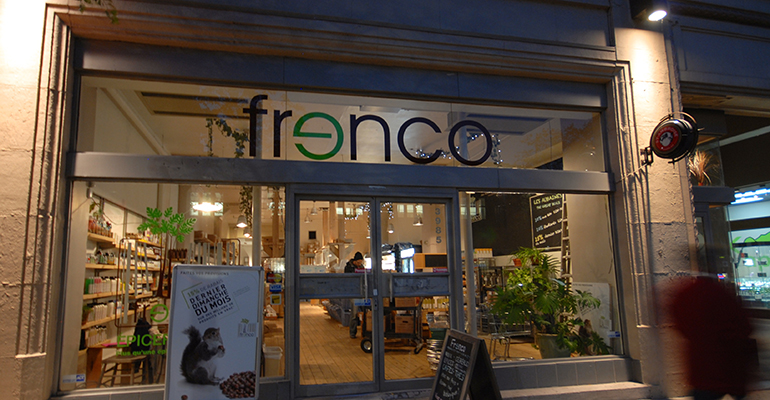 Source
A pioneer in the bulk food industry, the shop Frenco, located in the heart of the Mont-Royal Plateau, has been carrying both fresh and dry bulk products for over forty years. It assists its customers in making dietary and environmental choices. The shop takes an inclusive approach in which each person's values are heard and recognized. Zero waste, less spoilage, local purchasing, healthy food, organics, vegetarian and vegan choices: Many options are available.
Although we've only listed five of them here, there are many more of these pioneering, innovative companies out there. They include L'entrepôt du Vin en Vrac and Mega Vrac, which both carry products in recycled packaging or in none at all. This trend isn't going away any time soon, which is good news. If this subject interests you, visit the website of Association Québécoise Zéro Déchet, which envisions a world where everyone is mindful of the impact and unsustainability of the consumer choices currently available to them. A world where economic players, businesses, and other organizations go beyond simply including recycling in waste management, by setting a goal of a zero-waste society. The Association organizes the Festival Zéro Déchet, which is held in Montreal in October each year just before the Semaine québécoise de réduction des déchets, a week-long initiative that rallies schools, businesses, civic groups, and city government to the cause of reducing waste production.
You may also like...