Je Passe Partout: Fostering school retention, one child at a time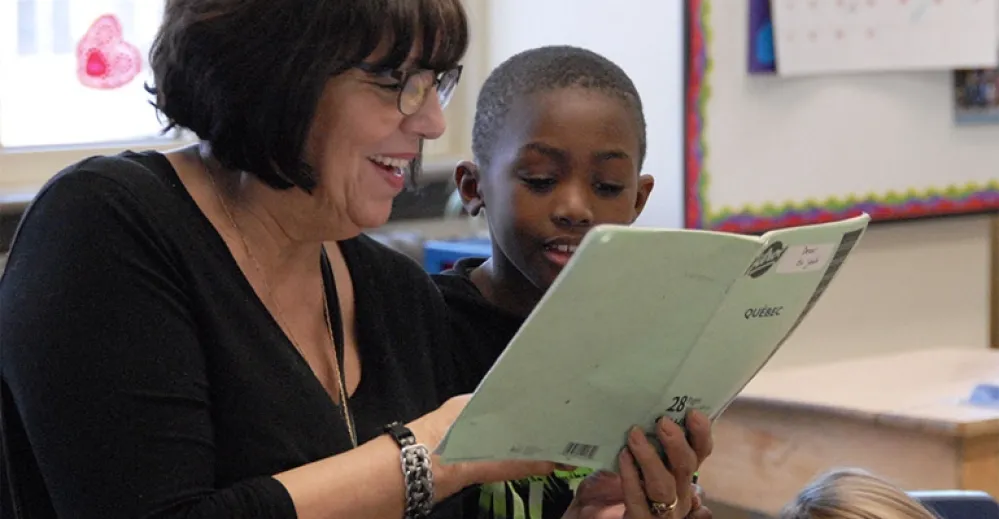 Hooked on School Days, which takes place this year from February 12 to 18, reminds the public about the tremendous importance of lowering dropout rates. Aside from the estimated provincial average of 14.1%,[1] there are major disparities between certain towns and neighbourhoods, particularly in the Montréal area. For example, while the school dropout rate is only 4% in the Town of Mount Royal, it exceeds 40% in Mercier-Hochelaga-Maisonneuve.
Getting involved on all levels
In light of this phenomenon, the Hochelaga-Maisonneuve youth round table created Je Passe Partout, a school retention organization that helps more than 600 students in the neighbourhood each week, throughout the school year. The organization offers personalized and innovative support on an ongoing basis to primary and secondary school students in difficulty. This includes after-school workshops, robotics projects, intergenerational reading periods, home visits, school readiness sessions and Saturday lessons.
Rediscovering the joy of learning
School dropouts can be attributed to several factors, which are more prevalent in vulnerable communities such as Mercier-Hochelaga-Maisonneuve. These include bullying, repeated course failures, lack of sleep, mental health issues and addictions. It is therefore important to collaborate with both school and community partners that have the targeted expertise to meet the needs of youth and thus help them focus on their role as students.
The crucial role of parents
Given the large impact that the absence of positive role models and daily encouragement has on school dropouts, Je Passe Partout works closely with the families of youth to whom it provides services so that everyone makes a commitment to finding solutions and taking concrete actions to remedy the situation. Parents also need to be encouraged in their support role and to understand how they can help in their child's academic journey.
A promising dynamic
Over the past decade or so, the Mercier-Hochelaga-Maisonneuve neighbourhood has been changing to reflect both the cultural diversification of its new residents and the diversification of their economic status. While this social diversity comes with its own challenges, including maintaining access to affordable housing for low-income families, the arrival of children with different backgrounds in the schools has a positive impact. Parents have increased support for getting involved in their child's success and new projects that benefit the entire community have been launched.[2] Furthermore, schools are expressing an interest in collaboration, and community organizations play an important role in this respect.
In short, it is evident that education has an increasingly important function in the community and this synergy can only benefit the development of youths' full potential. The Je Passe Partout organization is proud to assist youth experiencing difficulty at school in Hochelaga-Maisonneuve and is continuing to adapt to the neighbourhood's new realities.
[1] Source: Ministère de l'Éducation et de l'Enseignement supérieur, GIR, DGS, DIS, information portal, Charlemagne system, data from 2015-08-06, November 2015.
[2] https://www.facebook.com/groups/691563674247996/
https://www.facebook.com/events/1674494086190789/
http://st-nom-de-jesus.csdm.ca/nouvelles/volet-alternatif-quelques-places-encore-disponibles/
You may also like...