Christmas baskets: food for the soul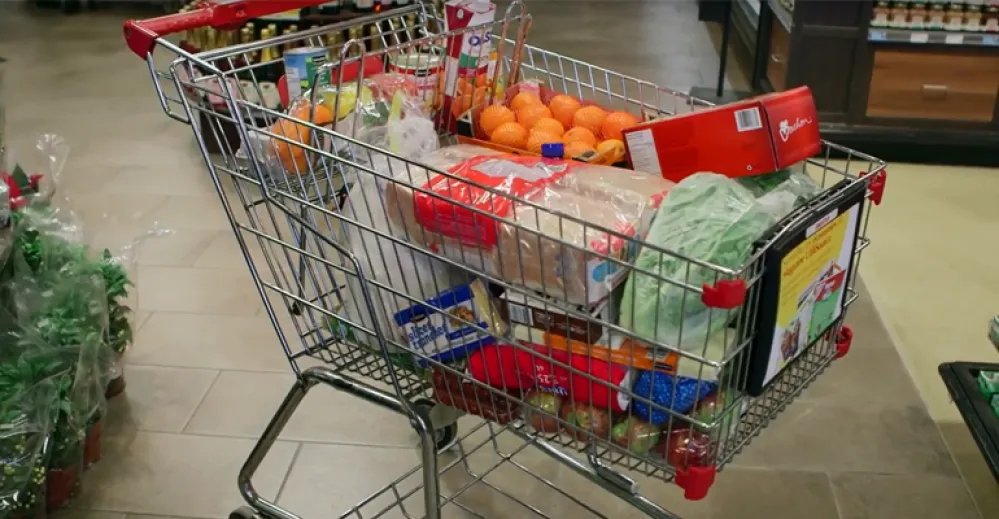 The popularity of this festive tradition knows no bounds: every year just before Christmas, about 100 of our employees meet up at the Metro Plus Saint-Joseph in Rosemont to put together some fabulous Christmas baskets. This initiative allows some 250 individuals and families in need in the Mercier-Hochelaga-Maisonneuve and Centre-Sud boroughs to enjoy a well-laden table in the comfort of their home.
Ever-growing generosity!
This worthy initiative is organized by the Christmas Basket Committee, that has been rivalling Santa Claus' elves in bringing joy to the hearts of young and old alike for more than 30 years. The project, which began with a single Christmas basket in 1984, quickly snowballed and, today, the Committee delivers between 225 and 250 baskets every year, thanks to the company and its staff.
Elves with big hearts
And when it comes to being generous, our employees give their all! Throughout the month of December, the company's various departments organize activities, including bake sales, book sales and gift draws, to raise funds to fill the Christmas baskets. As such, every year our employees contribute some $30,000, in addition to what Énergir donates through its Atout cœur program, which supports the organizations and causes chosen by its employees.
Adapting to evolving needs
Annually, the Committee has approximately $50,000 with which to spread a little magic among hundreds of underprivileged families during the holidays. These families are selected in collaboration with local community organizations; this year, these include the Société Saint-Vincent-de-Paul's Hochelaga-Maisonneuve, Sacré-Cœur and Plateau conferences, La Relance Jeunes et Familles, and Chez Émilie, maison d'entraide populaire. Over time, the beneficiaries have become more diverse, and the Committee now also provides Halal baskets and baskets for single people, in order to adapt to evolving needs.
And they're off!
It's like a well-choreographed ballet in which dozens of employees swoop through the grocery aisles filling "orders," while dozens more package the goods up for delivery. Favouring fresh products—a rarity in typical Christmas baskets– the Committee includes turkey, sausages, dairy products, fruits and vegetables, lasagna, meat pies and a variety of other food items to its baskets.
A magical moment
Outdoors, yet more kind-hearted employees lend a helping hand by delivering their precious cargo in Énergir trucks. They frequently return with holiday cards made by the kids they have delivered baskets to. The goal of these baskets is a simple one—to make sure that everyone is well-fed in this special period of sharing.
You may also like...