My challenge: 10 days of zero waste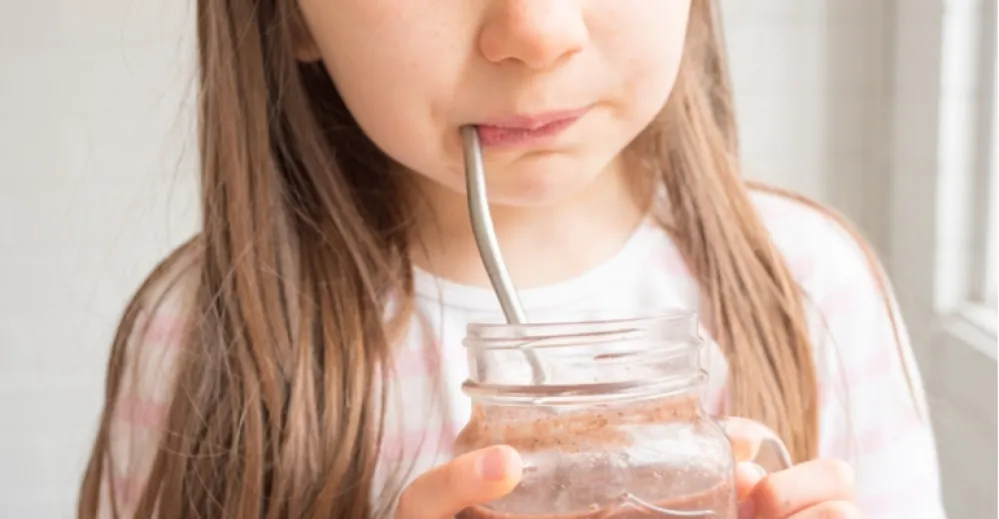 Is zero‑waste living just a Utopian concept worthy of an epic James Cameron movie or is it actually a reality that's attainable with little compromise? I gave it a try by making a few changes to my family's lifestyle and shopping habits in order to live with zero waste.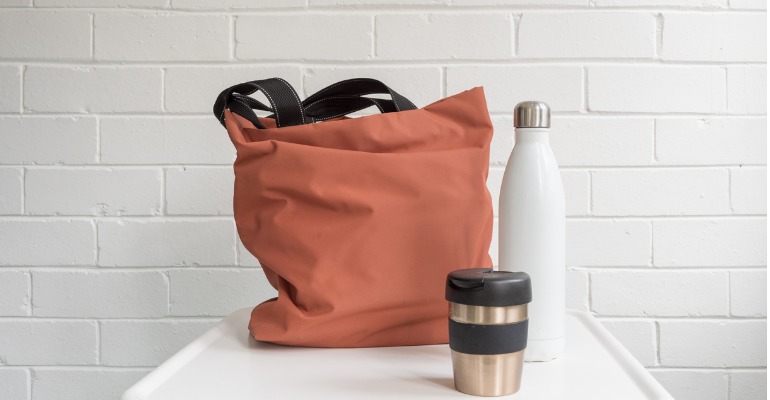 The facts
The facts are startling. The amount of waste accumulating on the planet is taking on disturbing and pervasive proportions. Consider the island of more than 1.8 billion pieces of plastic, totalling over 79,000 tons, floating in the middle of the Pacific Ocean. At the GLOBE Forum 2018 environmental conference on sustainable resources, the organization Ocean Wise presented a study showing a high concentration of microplastics in the waters of Burrard Inlet in Vancouver. Action is imperative, and every initiative, no matter how small, counts.
Community initiatives  
Community initiatives targeting zero waste are ramping up and gaining in popularity. The Rue du Paradis in the 10th arrondissement of Paris is home to one such experimental laboratory, where local merchants have agreed to virtually eliminate their waste. To avoid wastage, restaurants are making full use of all their food, shops are no longer offering plastic bags, cafés are giving discounts to customers who bring their own reusable cups, and the list goes on. If this experiment proves conclusive, the initiative could well gain ground city-wide.
My personal challenge
So how did I tackle my own challenge? By rethinking all of our eating and shopping habits, as well as my daily beauty regimen. You have to start small to avoid feeling discouraged by the scope of the task. I began by evaluating the environmental efforts we were already making. Then I looked at how to improve them and at what we could stop doing altogether.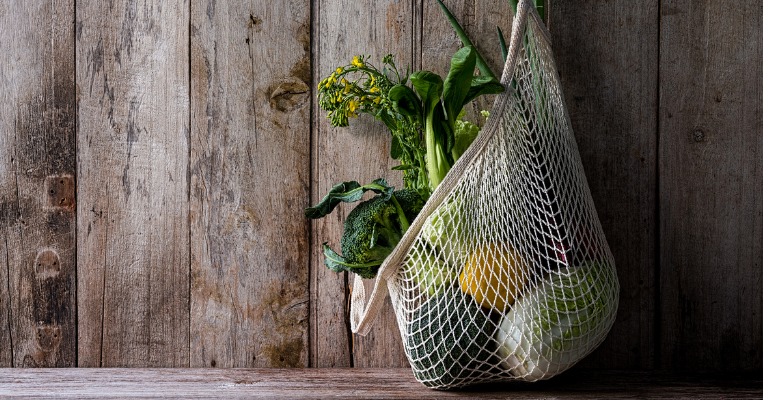 Groceries: The crux of the family's weekly consumption and also the worst culprit in terms of packaging. Think about it: meats, sliced bread, juice, eggs, dairy products and even vegetables are often over-packaged in plastic bags or small, polystyrene trays. Even though many of these packaging products are recyclable, I still tried to eliminate as many of them as I could, by taking cotton shopping bags with me for fruit and vegetables, and putting my fresh bread into a bag like this one from Dans le Sac. I also switched from buying bottled juices to making freshly squeezed juice at home. And armed with my Mason jars and cotton shopping bags, I started buying dry goods, oils and even soups at the bulk food store.
To learn more about environmentally responsible businesses and bulk product merchants, visit the Circuit Zéro Déchet website.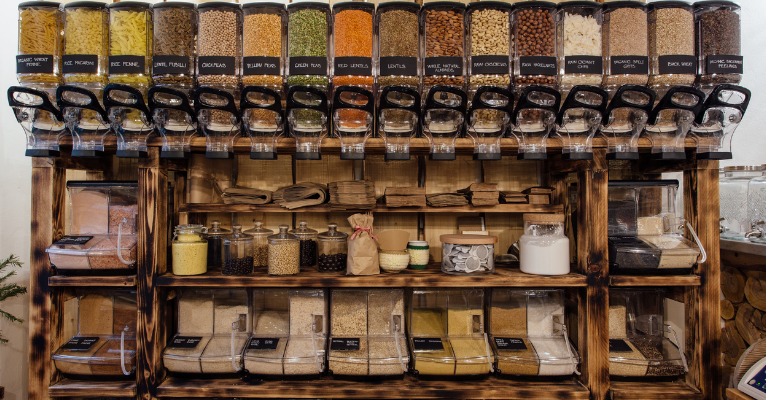 Lunches: Five lunches a day, five days a week create a lot of waste if you use plastic sandwich bags and individual yogurt containers. Fortunately, we had already converted to Lunitouti snack bags, washable containers and reusable utensils. For yogurt and drinks, I simply put individual portions taken from larger recyclable containers into washable containers and bottles. And I discovered washable and easily transportable stainless steel and silicone straws at the Boules et Bois store.
Housekeeping: When it comes to cleaning the house, we all have a lot to learn. Just take a look under your sink and you'll realize that you have far too many toxic products in plastic bottles. I am already an essential oils enthusiast, so I decided to replace all my cleaning products with home-made concoctions using vinegar, baking soda and water, which I store in glass spray bottles. And instead of paper towels, check out the Québec company Kliin, which offers an environmentally friendly solution that's also very cute. The house is clean, smells great and there's no more waste!
Beauty regimen and personal hygiene: I hadn't realized how much waste was associated with personal hygiene and beauty products. I got interested in this and discovered a host of products available in recyclable, reusable or biodegradable packaging, as well as washable makeup remover pads, biodegradable bamboo toothbrushes, and, of course, a number of make-it-yourself body product recipes.
The takeaway from the experience?
Ten days later, I could sense that these new habits were already well entrenched in our family routine and we were looking for more ways to reduce our footprint on our beautiful blue planet. Now it's your turn to take up the challenge!
You may also like...