Carré SOHO: High-end living in the east end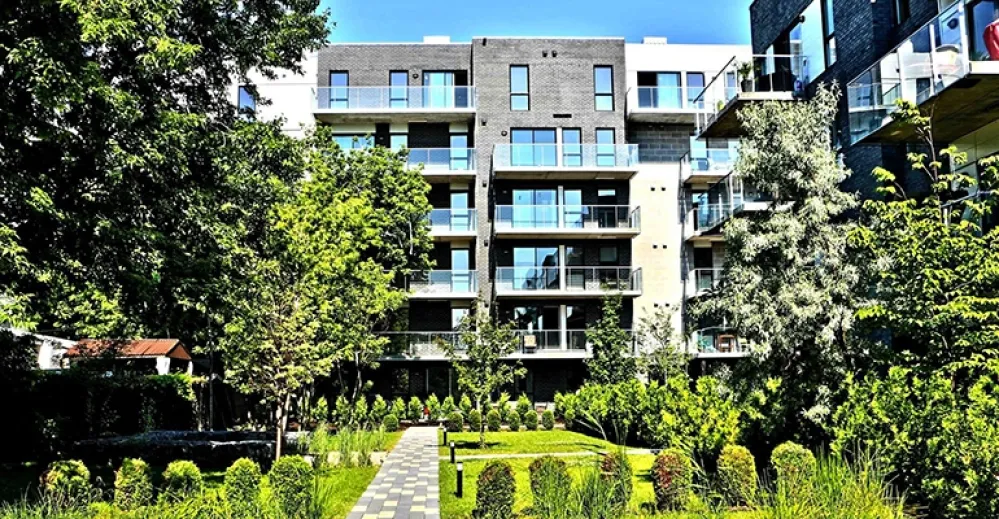 Symbolic of urban renewal in Montréal East, Carré SOHO strives to provide the best of three worlds: a high-end lifestyle, proximity to everything, and affordable prices.
Make no mistake, the name "SOHO" has nothing to do with the trendy New York neighbourhood of the same name. Decisively characteristic of Montréal, it refers to Hochelaga Street and Souligny Avenue, which border the project.
The word "carré" (square) stems from the 2015 completion of phase 3, forming a belt around a huge, 20,000-sq.-ft. landscaped courtyard. Phase three added 60 new units to the 70 delivered in 2012 and 2013, forming a new urban village east of Highway 25.
For the final phase, nothing was left to chance. Carré SOHO's solid concrete structure—9.5 inches thick between floors—and superior soundproofing and windows, high-end counters and tile work are synonymous with quality, reflecting the neighbourhood's sociodemographic development.
"Our biggest challenge was convincing people to come and see us because many weren't familiar with this part of town or had preconceived notions. But those who came to look quickly realized it's a fast-growing neighbourhood, thanks in part to our project," explained Éric Cameron, Sales and Marketing Manager for the builder-developer.
Close to everything, without the expense
There are two strong arguments in favour of Carré SOHO. First, its prices—very competitive compared to equivalent projects on the other side of the highway. Second, its quick access to key points in Greater Montréal.
"We're targeting a clientele seeking the benefits of both the city and suburbs," said Mr. Cameron. Residents have access to a host of businesses, restaurants, schools, daycares and other services (see detailed map provided), while also enjoying tremendous space and freedom. They can get downtown in 20 minutes by way of Souligny Avenue, and can take Highway 25 to reach the South or North Shore in the blink of an eye. By public transit, they can take a bus and metro ride and reach Bonaventure station in under 30 minutes.
"We're not as close to the centre of town as the Plateau area, but we enjoy the same conveniences at a much lower cost," explained Mr. Cameron. "With these savings, we were able to invest in high quality construction and interior design," he added.
Comfort at its best

To give residents the full high-end living experience, the builder-developer opted for natural gas.
Phase 3 units, featuring one to three bedrooms, have radiant heated flooring powered by a condensing boiler. Providing the ultimate in comfort, this solution distributes heat more consistently, consumes less energy, and takes up less floor space than individual baseboards. As for hot water, it comes from a centralized system in the basement so water heaters don't have to be installed in every unit—saving even more space!
A natural gas generator is located on the roof of the building, and it can also power cook tops or fireplaces in the terrace-units on the sixth floor. The garage ramp and the ramp for disabled people are also heated by natural gas in order to melt the snow and ice in winter.
"With natural gas, we don't have to install boilers or hot water tanks in every unit anymore. Now, co-owners don't have to worry about replacing or maintaining them. The risk of water damage is greatly reduced, much to the delight of insurance companies," said Mr. Cameron with satisfaction. "At the end of the day, natural gas offers nothing but benefits!"
You may also like...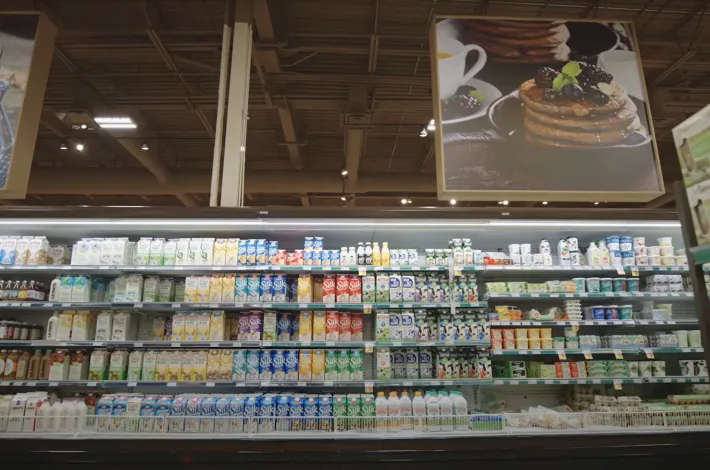 Saving energy while keeping customers comfortable: the winning recipe at Marchés IGA Lambert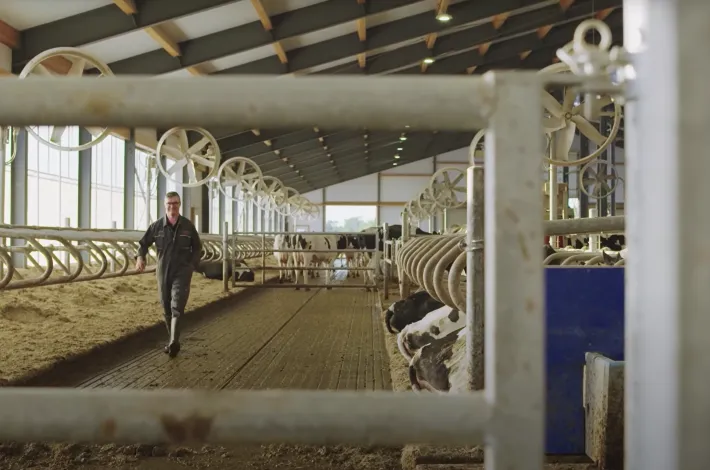 Energy, Sustainable development
Coop Agri-Énergie Warwick, a model of environmentally responsible agriculture