Origine condos: Solid timber is soaring to new heights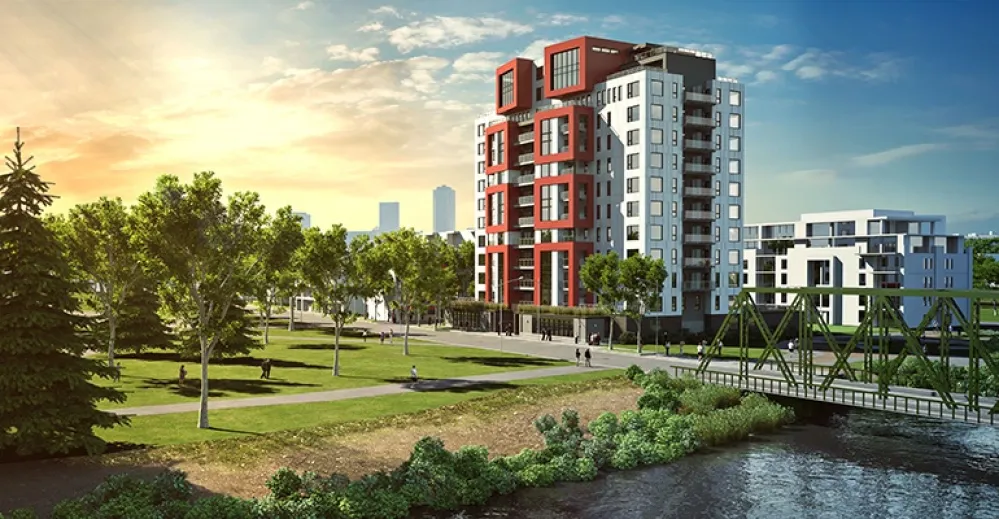 Inaugurating the new Pointe-aux-Lièvres eco-district in Québec City, the Origine building will be the world's tallest structure made entirely of solid timber. More ecological and providing greater insulation than concrete, this material is also produced locally. And for optimal comfort, Origine will be powered by natural gas.
In the age of sustainable development, timber is enjoying tremendous popularity among architects. Forget about old barn beams: with today's innovative technologies, every virtue of this material can be exploited with a level of precision and efficiency that transcends the possibilities with concrete and steel.
For the Origine project, slated for delivery in 2017, the Québec company Nordic Structures developed structural elements composed entirely of small one- by two-inch pieces of wood joined and glued together, producing what is called "cross-laminated timber". These ultra-strong beams and panels are factory-manufactured for easy on-site assembly, generating less pollution than concrete production, providing superior insulation, and allowing for highly accurate measurements, down to the last millimetre.
 Advantages galore
"The entire building is made from a single solid material, with no gaps between components," explained Origine architect Yvan Blouin. "Solid timber provides natural insulation so the cold does not penetrate inside, as it does with concrete flooring. It also regulates air humidity levels by absorbing humidity in the summer and releasing it during heating season."
From an environmental standpoint, we get a fully renewable, locally produced building that can be recycled if ever it has to be torn down. These are all winning arguments for the LEED certification that Origine is aiming to obtain. And the added bonus is that solid wood provides superior acoustic protection! Nordic Structures' assemblies have also been tested in collaboration with the NRC to ensure optimal performance.
Thanks to the company's innovative processes, Origine condos will allow solid timber to soar to new heights—40 metres high to be exact, i.e. 12 storeys erected on a concrete podium. The project involves 94 units featuring one to three bedrooms and a panoramic view of Québec City and the Laurentians.
Minimal losses and maximum comfort with radiant heating
To ensure maximum comfort and a minimal environmental footprint, natural gas is being used for heating and hot water. Along with the ultimate in equipment: radiant heated flooring and a central water heater.
The floors contain a network of tubes that circulate water from a condensing boiler. This water is re-used, thereby reducing energy consumption.
Hot water is generated by a single water heater, which not only saves space in the units but saves energy as well—up to 30% according to Yvan Blouin, who opts for this technology in any of his projects involving more than 30 units.
"Natural gas offers maximum efficiency and provides comfort to our customers, and this is perfectly aligned with the environmentally responsible image we embrace as a company," he said.
The dawn of a new era?
As innovative as the Origine project is, it's just the beginning, according to Mr. Blouin. Large-scale projects in solid wood are proliferating worldwide, says the architect.
"There are projects throughout Europe and North America involving structures of up to 30 storeys. Right now, everyone's experimenting and sharing information in order to move the technology forward. We're far from reaching the limits," he says.
"Solid timber construction is in everyone's interest. It's more harmonious for the planet and it puts our local labour force to work. With projects like Origine, this approach is going to gain ground and popularity."
You may also like...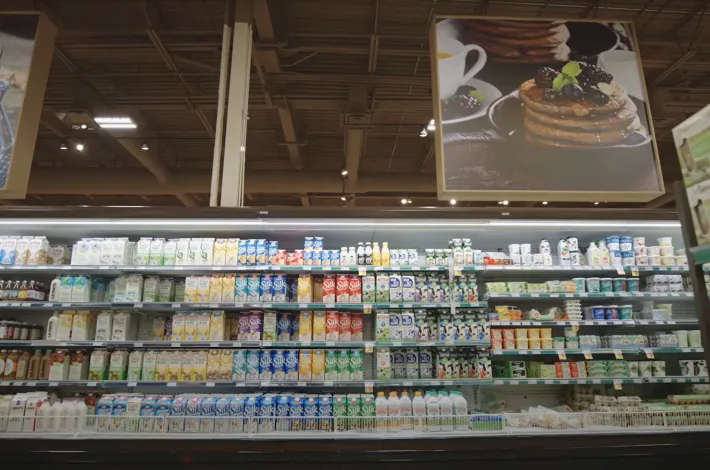 Saving energy while keeping customers comfortable: the winning recipe at Marchés IGA Lambert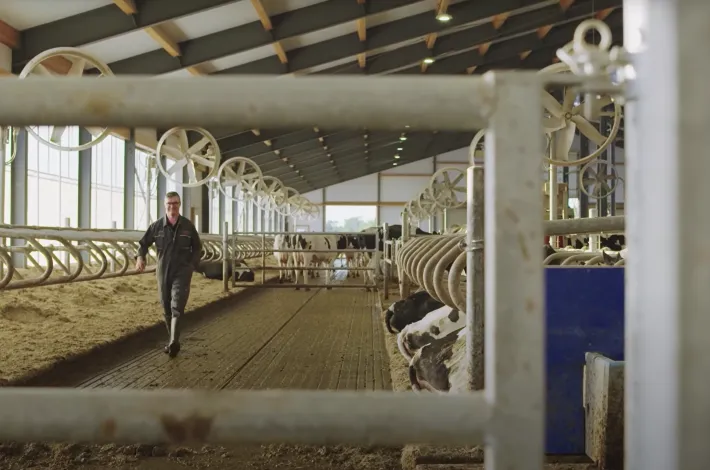 Energy, Sustainable development
Coop Agri-Énergie Warwick, a model of environmentally responsible agriculture