Energy efficiency: a key ingredient to success at the Lassonde plant in Saint-Damase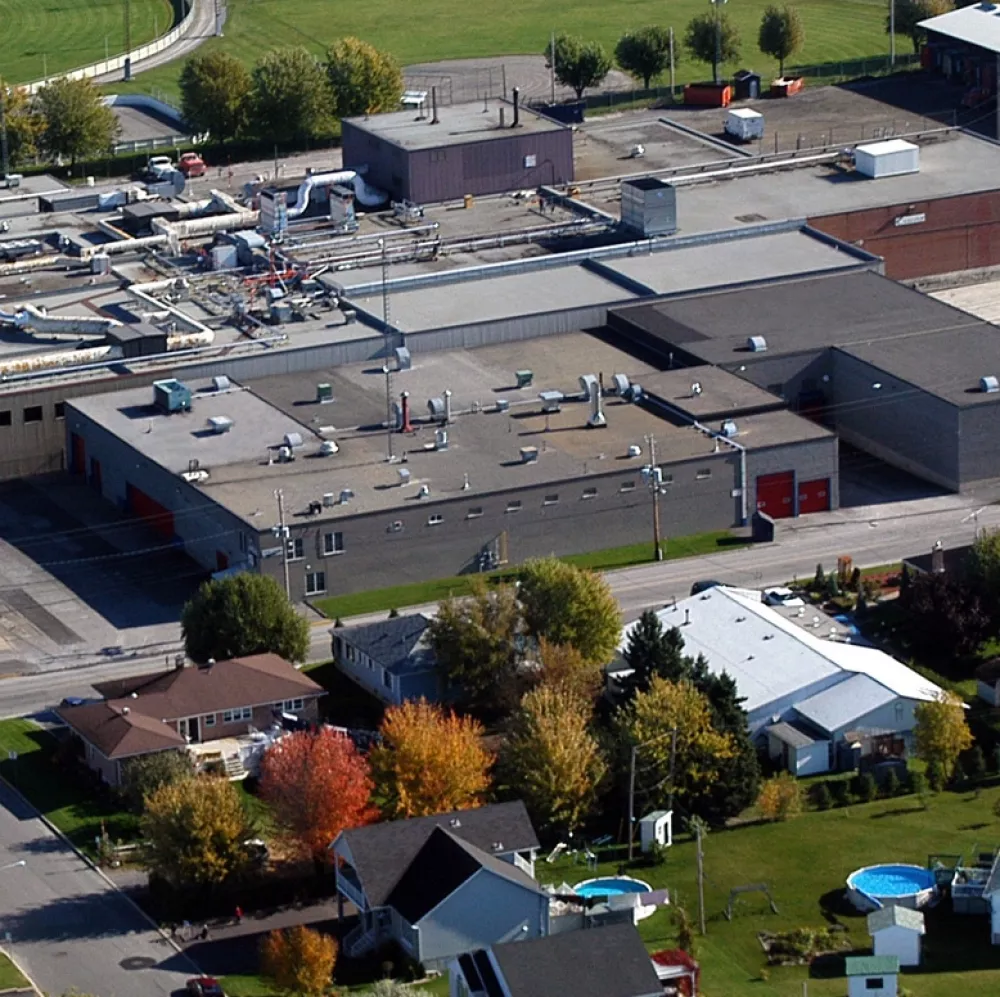 When you produce more than 20 million jars of pasta sauce a year, like they do at the Lassonde plant in Saint-Damase, energy consumption is a major consideration. When the time came to improve one of its industrial processes, the company turned to a solution that combines energy efficiency with reduced greenhouse gas (GHG) emissions.
Closing the loop
The company's management wanted to invest in equipment that would cool the jars of sauce once they were filled. The plant team worked with an external firm to choose a solution that not only achieves the company's objective, it also recovers heat from its cold water system to preheat fresh water used in various other processes. In short, they optimized their use of energy!
Significant gains in the first year
This solution, a high-temperature heat pump coupled with a thermal storage tank, has already begun to deliver on its promise. In its first year of operation—it saved nearly 188,000 m3 of natural gas and reduced the plant's GHG emissions by 356 tonnes.
Setting an example
The results are so convincing that the Saint-Damase plant has become a model for Lassonde. "The success of the Saint-Damase initiative led us to track our emissions at all our other sites," said Pierre Turner, Senior Vice-President, Innovation, Quality and Sustainability at Lassonde. "This is the kind of initiative we want to replicate in our 16 other plants across North America to deliver on our commitment to reduce our carbon footprint."
Reducing GHGs: A collective endeavour
As part of this project, the company was also able to rely on funding from Énergir and the Government of Québec for their energy efficiency programs. "This solution quickly became the obvious choice, not only because of its technical and operational advantages, but also because it gave us access to grants to significantly shorten the return-on-investment period," explained Jean-Nicolas Turcotte, senior maintenance and engineering manager at the Saint-Damase site.
A new direction
Completed in just 10 months, this project enabled the Lassonde plant in Saint-Damase to meet its operational objectives and to take a new step in terms of energy efficiency and reducing its carbon footprint. Along the way, the plant has also become a reference for the other Lassonde sites.