Top five benefits of becoming a co-working space member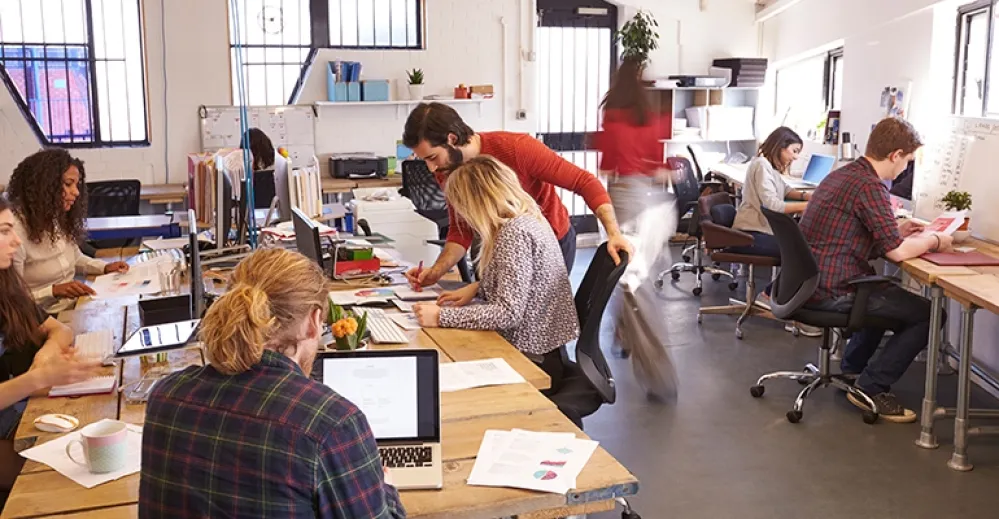 Since 2015, co-working spaces have become increasingly popular in Québec. These locations are especially interesting for self-employed workers and entrepreneurs starting a business, as they can rent affordable offices and conference rooms, meet with clients, hold meetings, enjoy flexible work hours and get to know other self-employed workers. The prices for such spaces are considerably lower than for a full-time office with a lease.
To learn more about the benefits of becoming a co-working space member or user, I recently spoke with key people who manage such spaces through the Facebook group Coworking Québec. This is a summary of my conversations. I also share my own experience as the owner of Espace Niviti, a co-working space in Québec's Beauport borough.
Access resources to help your business grow

Co-working space members and users work in various fields. For example, accountants, computer specialists, communications professionals, photographers, web specialists and web writers use these spaces. It is therefore possible to find the necessary resources to launch a specific project or seek out valuable professional advice. According to Maxime Couture, co-founder of AV3 – Collaboratoire in Québec City's Limoilou area, being under the same roof as all these people can save you a lot of time and money.
Connect with people who are facing the same challenges
Sharing an environment with self-employed workers and entrepreneurs facing the same challenges as you has many benefits. Among other things, you can overcome isolation and build lasting relationships. Ariane Careau, who is a coordinator at Temps libre Coworking in the heart of Montréal's Mile End district, agrees, "Workers develop relationships and synergies, improve their projects through constant contact with other innovative projects, and enter into agreements with other workers or small businesses in the co-working space." She believes these spaces lead to unexpected collaborations.
Reduce start-up costs
Co-working spaces allow members to share building, electricity, Internet and other costs. Some spaces also offer secretarial, accounting and other professional services, based on co-tenant needs. By covering these costs together, everyone can reduce their expenses without having to cut services. Cash is not necessarily flowing when you start a business, so a co-working space is a smart solution. The members of these spaces contribute in their own way as well. At Espace Niviti, for example, they take turns providing coffee. Sometimes they even share snacks at lunch.
Enjoy unparalleled flexibility
Most co-working spaces are open at all times. Members can work half days or full days, or take a long break during the day and return later in the evening. If they find it difficult to concentrate at home during the weekend, they can use these spaces as often as they like. Different layouts are available, in many locations; there's something for everyone. Espace Niviti, for example, has a large open space that is conducive to member interactions. Those needing something more quiet can rent closed offices. You can even rent a conference room for meetings or training sessions.
Become part of a community
Being a member of a co-working space is like being part of a big family, or rather, a community of entrepreneurs who grow together. Each location is unique and has its own ambiance. The managers of these spaces are attentive to their members' needs and make every effort to provide a remarkable experience. According to Gabriel Campeau, founder of the workspace Le Tableau Blanc in the Saint-Henri neighbourhood just minutes away from downtown Montréal, these environments contribute to developing entrepreneurial culture in cities like his. "I believe variety is what makes a city's co-working spaces successful." He feels that choosing to work in this kind of environment promotes collaboration and the pooling of strengths. Jonathan Chaloux is responsible for Culture at Esplanade, which is a collaborative space in Montréal dedicated to entrepreneurship and social innovation and which hosts accelerator programs. According to him, Esplanade's residents enjoy being part of a community of social entrepreneurs in a professional environment.
Are you looking for a co-working space? Check out this map of co-working spaces in Québec, or read this article on lesaffaires.com.
Now it's your turn to have your say. Are you interested in using a co-working space? Have you tried it? I would like to hear what you think.
You may also like...
Making decisions in times of change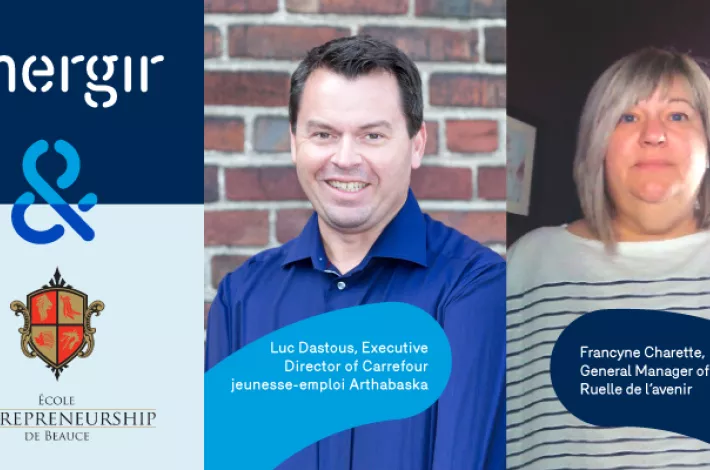 The strength of a solid network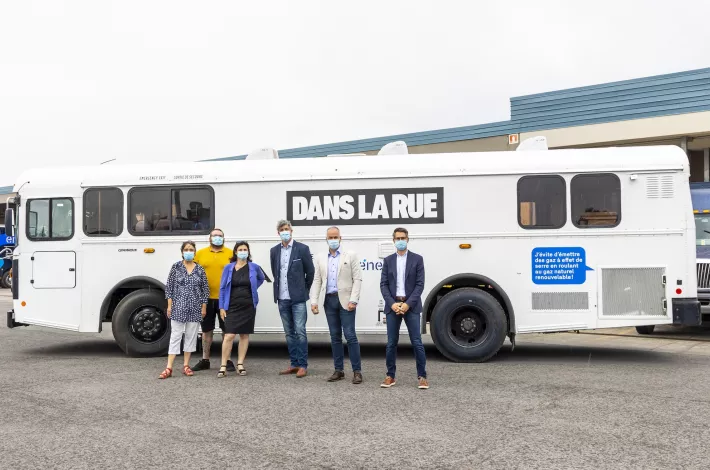 Moving into the future