The strength of a solid network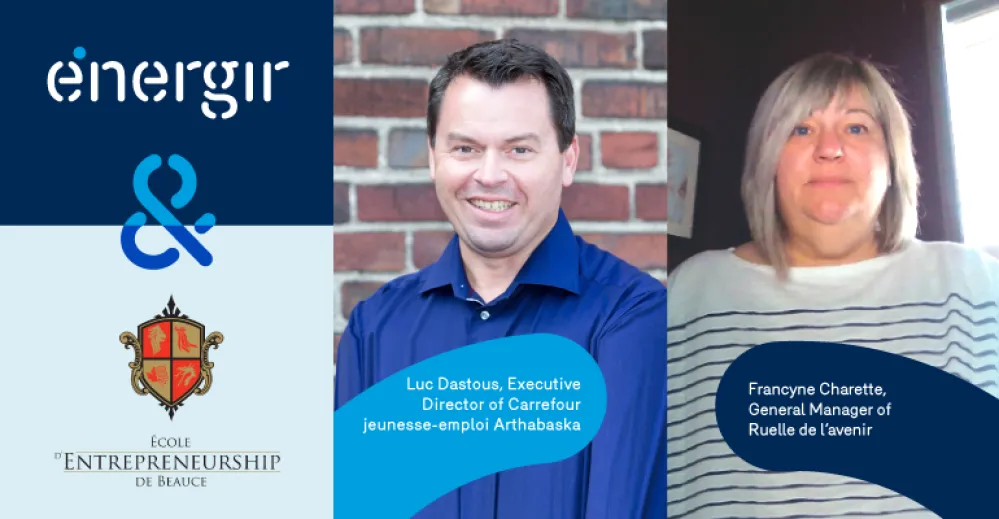 For many managers, the crisis has had a real impact on the connections they maintain in their networks, both internal (employees) and external (customers, financial partners and others). But how can we feed our network in the absence of our usual forums and meeting places? Especially in times of uncertainty, it is more important than ever to be able to rely on a solid network and to make sure that each of its parties provides the organization with real added value.
As part of the "Let's take on the future by pooling our energy" project, we are pleased to present the vision of managers who describe how their network plays a strategic role in their organization and how it has evolved over time. Thanks to the scholarships offered by Énergir to attend the training program at the École d'Entrepreneurship de Beauce, these managers were able to deepen their understanding of key concepts, in addition to meeting other managers to discover different entrepreneurial realities in the context of the economic recovery.
Human connections beyond the digital
In Victoriaville, Luc Dastous is the executive director of the region's Carrefour jeunesse-emploi, where human connections are an integral part of his work. For him, it's crucial to maintain one's network at all times, because "even if you don't always need it, it's a two-way relationship: it's give and take." The relationships that form our network are a reflection of the way we maintain them, and they can directly influence an organization's corporate reputation. In this regard, not only is it important to have a solid network, but also to be available and to rely on proactive communication to contribute to your organization's image.
In the Centre-Sud area of Montréal, seasoned manager Francyne Charette is the executive director of the NPO Ruelle de l'avenir. The Énergir training program has been very beneficial to her, especially in terms of meeting new people. Meeting each week with managers who are experiencing similar professional situations has provided undeniable added value. Francyne Charette points out that this gave her the opportunity to meet the manager of the cooperative bookstore La Livrerie, located a few blocks from her organization. This meeting gave rise to a new relationship that has expanded her network: "It's an organization that fits perfectly with the mission and projects of Ruelle de l'avenir," she says.
It is these human connections that will strengthen the network on which our organization is based. As Luc Dastous says: "There's nothing stronger than a referral, a point of attachment and contact. In business relationships, a bond of trust created through an intermediary is significant for achieving certain objectives."
Similar but completely different realities
Strengthening your network also means meeting managers with completely different roles who are involved in other areas of activity. While similarities bring people together and can create strong bonds, differences are also very relevant for opening up one's horizons and getting off the beaten path.
As the head of a small management team, Luc Dastous rarely asked for help from his employees in his daily management tasks. With a new awareness of the importance of internal networks gained during the training, he sought to test the tools presented. Asking his internal network for assistance with a grant application, he ended up including the new ideas he received, something he had never done before, thereby improving his proposal.
Next steps 
Whether in terms of corporate reputation, collaboration and support in times of crisis, partnership or sharing of expertise, the internal and external ecosystem is vital and essential to the survival of organizations.
Following Énergir's training program, the 46 participating managers chose to continue to meet on a regular basis to strengthen their network, because despite the digital distance, the course created real lasting human connections to foster the development of Québec SMEs.
A stimulating path for the Québec economy
To contribute to a fair, equitable and prosperous economic recovery, Énergir has set up a training program with the theme Let's take on the future, in collaboration with the École d'Entrepreneurship de Beauce. Through this program, 46 participating leaders from across Québec, whose companies and organizations have fewer than 200 employees, benefit from grants that help them to face the challenges of the current economic situation.
You may also like...
Making decisions in times of change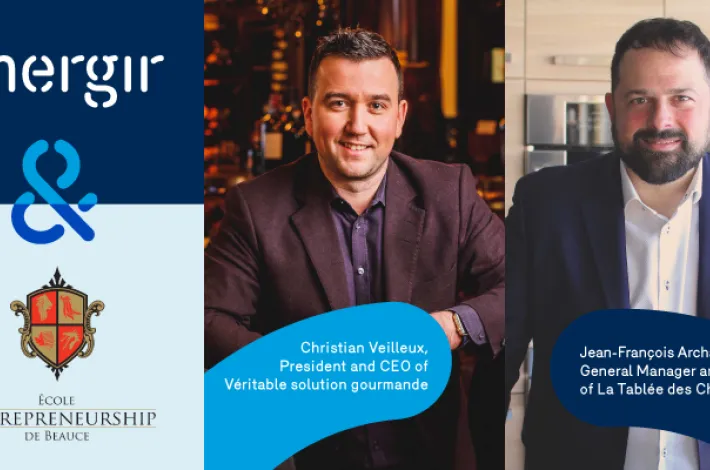 Communicate like a leader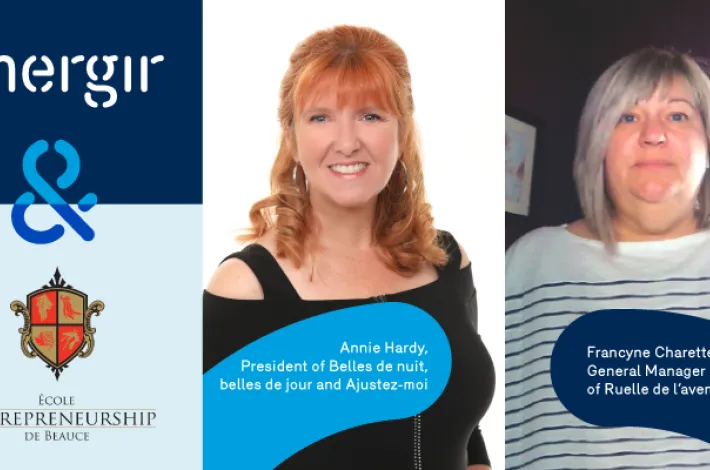 Cultivating emotional intelligence