Six business bloggers—a must to follow!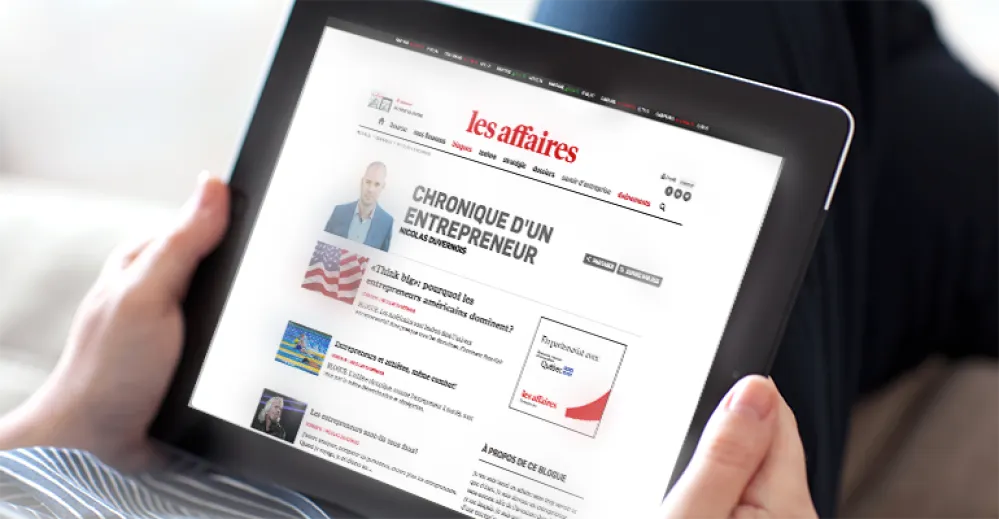 I'm often told that I'm a good source of reference for entrepreneurship articles on the Web. In addition to working as a blogger for two years for LesAffaires.com, I've written a number of articles on entrepreneurship for my personal blog and for my business Niviti. I've also been invited to talk about entrepreneurship on different clients' blogs—Énergir's, for example. However, I'm not alone. There are other bloggers out there who write on the same topic and who are worth getting to know. So, I'm delighted that Énergir has asked me to pen a few words about them. In fact, I have a list of entrepreneurs who I enjoy following on the Web. Among the many, I've selected six for you to discover. The ones I've chosen openly share their journey, and without knowing it inspire and help others—including me—through their blogs. They share their everyday ups and downs. But above all, they remind us that we're human.
Julien Brault, founder of Hardbacon
As a business journalist for Les Affaires, Julien Brault spent a long time covering the world of start ups in Montréal. He recently left his job to launch Hardbacon, a business designed to give investment pointers to the 7.4 billion people on the planet. He struck an agreement with Les Affaires to relay his adventure as a new entrepreneur on his blog DE ZÉRO À UN MILLION.
To me, Olivier is a next-generation Web entrepreneur and one of the rare bloggers in Québec to talk about web marketing in the way that he does. At first glance, some of you might think he draws on American methods. But since I know him really well, I can tell you he has developed his own approach and knows his stuff like the back of his hand. I recommend his blog, especially if you want to learn about different marketing techniques on your own. That said, this comment often springs to mind when I talk about him: "Listen to Olivier Lambert's advice on a take it or leave it basis. Just because it works for him, doesn't mean it'll work for you. It's for you to test his methods, but more importantly you need to understand what you're doing and why you're doing it."
Nicolas Duvernois, President and CEO of PUR vodka
In his blog CHRONIQUE D'UN ENTREPRENEUR on Les Affaires.com, Nicolas Duvernois lets us in on the inner workings of entrepreneurship and how success is born. I consider him my alter ego for the similar way in which we express ourselves in our blogs.
Stéphane is the first Québec blogger on entrepreneurship that I discovered. Despite his discreet presence in Québec's entrepreneurial community, he's definitely worth reading. He's a Web entrepreneur with vast knowledge and experience, which is soon obvious when you read his texts.
Needing no introduction, Danièle Henkel is a columnist and blogger for Les Affaires.com. Her ENTREPRENDRE COMME JE LE VOIS blog focuses on the business world. She offers practical advice with the human touch for which she is so well known.
In addition to sharing news about his company, Marc-André writes about his experiences as a father and CEO. He also shares information on his readings, discoveries and learning experiences. I have great respect for him.
Now it's your turn to have your say. In the comments, let me know which Québec entrepreneurs' blogs you like to follow.
You may also like...
Making decisions in times of change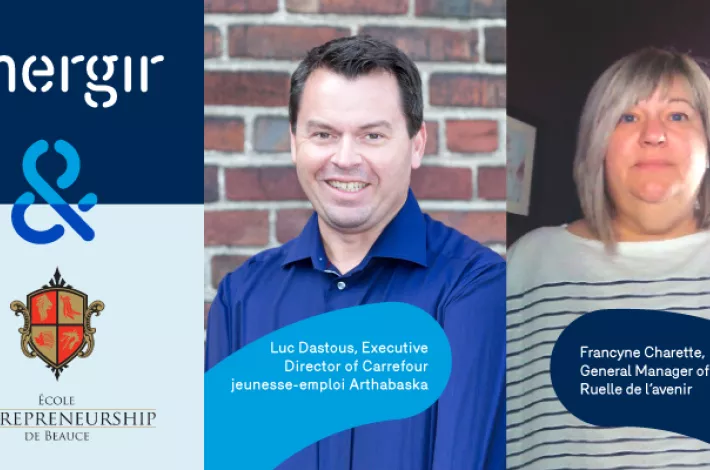 The strength of a solid network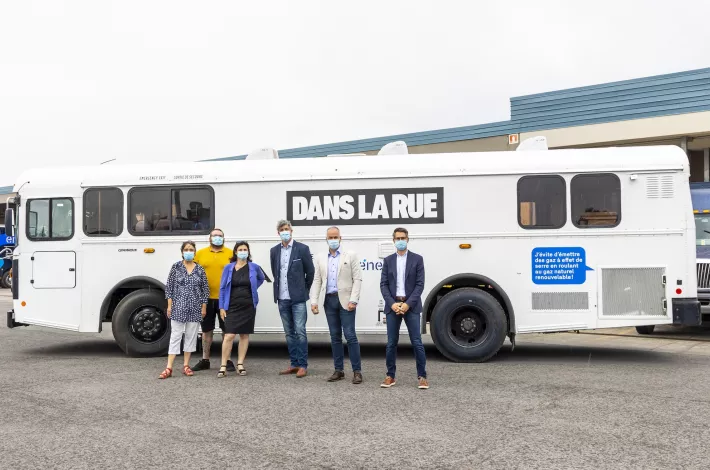 Moving into the future