Sales is not your strong suit? Here are five tips to up your game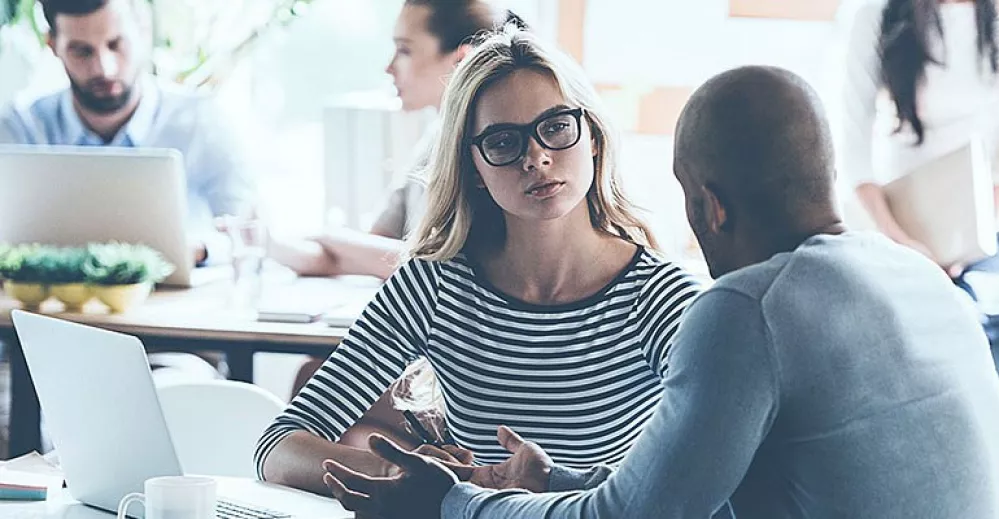 Selling one's products and services is a tough challenge for entrepreneurs who don't have a sales background. As an entrepreneur myself, I thought for years that you had to be an excellent salesperson to be able to amass a bigger clientele. In fact, I often associated the term "salesperson" with someone who was prepared to do or say anything to make a sale, even if he didn't genuinely believe in what he was selling. You know, the image of high-pressure salespeople, who doggedly pursue customers just to make a buck. You probably think I'm exaggerating, and it's true. But it's a stereotyped image that resembles quite a few people in sales. However, my perception has changed over the years.
According to Claude Ananou, Lecturer in Entrepreneurship at HEC Montréal, selling is first and foremost about "helping someone make a purchase." In other words, it involves helping the customer clarify his needs. I find this definition makes a lot of sense. Selling is about satisfying a need. An entrepreneur must have a modicum of knowledge of how to "help customers buy" (i.e., how to sell), because at the beginning he won't be able to afford the large salary of a highly skilled salesperson. Top salespeople tend to prefer working for well-established companies and are hard to come by. It's no coincidence, therefore, that Mr. Ananou places such importance on needs identification in his SynOpp approach, an alternative to the business plan.
Jean-Philippe Bonneau, President of Ambicio, a management consulting firm for marketing and sales businesses, concurs. He advocates strongly for listening to the customer and always asking him questions to properly identify his needs. There is no end in sales techniques, of course, but below are five that I took from an email exchange with Mr. Bonneau. In my opinion, they aptly summarize the ways you can develop your empathy to become better at selling your products or services.
Listen attentively
Don't make the mistake of interrupting the customer in your eagerness to present him your offer. As mentioned above, Mr. Bonneau emphasizes the importance of displaying an interest in your speaking partner, so as to learn about his concerns. By asking him questions, for example, you can obtain information that will allow you to tailor your offer to his specific reality. It will also help you put yourself in his shoes. To this, I would add the importance of being thorough and sincere. In my experience, my customers have come away with the impression that I truly want to help them.
Boost your credibility
When it comes time to developing a business plan, think of everything you can do to give yourself an edge, and do away with anything that could undermine your credibility. For graphic designers, for example, the President of Ambicio recommends that your website and business card speak to your potential. Conversely, if a writer's list of services is riddled with major mistakes, nobody will take him seriously.
Sell your story
A great tip for persuading a prospective customer to do business with you is to tell a story about how your products and services came to be. Visually, this is translated by your logo and the design of your marketing tools or website. Verbally, it involves explaining the journey you took to arrive at what you're doing today. In other words, integrating anecdotes into your discussion. This will boost your credibility and add a personal touch to your presentation. At the same time, it will demonstrate to the customer your in-depth experience and knowledge. Always be truthful, however. Avoid making promises to your prospective customer that you can't fulfill.
Be the gold standard in your industry
If you are in a competitive market, consider standing out by creating content adapted for the Web that's different or original, as a way to reach your target market or even create popular events. I can personally attest to the fact that this can make it a lot easier to sell your products or services. The fact that I am a recognized blogger with key people in the business community helps me enormously. Thanks to my articles, I have been able to build a solid network of contacts who eagerly recommend me to other important business people, when I mention to them I would like to approach these business people. Mr. Bonneau cites the company UX-co, which he finds is a great example. As the founder of Les Soirées UX evening conference in Quebec City, UX-co succeeded in making its mark in the user experience field.
Be yourself and be confident
Lastly, you'll have a much easier time convincing others and selling your services if you are yourself. Show the person you're speaking with that you're confident in your abilities, by highlighting your strengths. In my case, when I first started out in my career, I never advertised the fact that I had a hearing impairment to my prospective customers. Later on, however, when I began explaining the link between being born hearing impaired and my passion for Web communities, I noticed a major transformation. Over time, I gained more confidence in my capabilities, which enabled me to learn other techniques for selling my services that were based on my strengths.
Now it's your turn to have your say. I would love to hear some of the challenges you face in selling your products and services.
You may also like...
Making decisions in times of change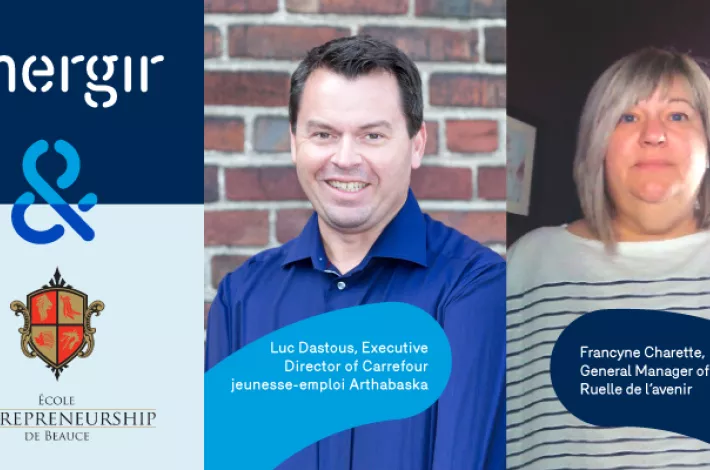 The strength of a solid network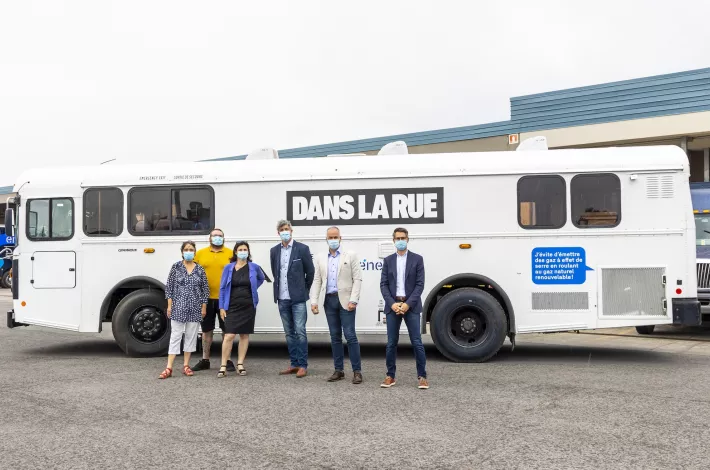 Moving into the future