Nine tips for marketing on a shoestring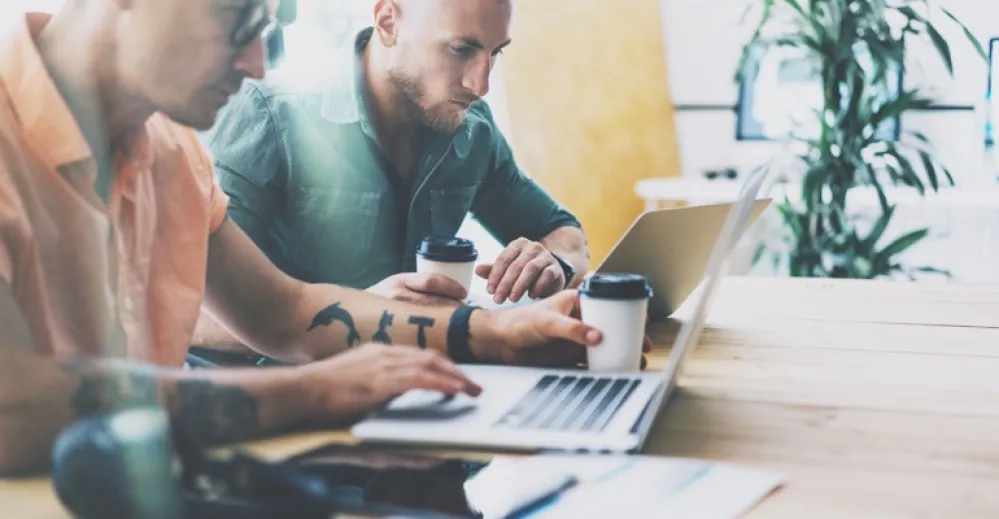 Whether on the web or face to face, it isn't easy to promote a product or business with a tiny budget. According to Jean-Philippe Bonneau, President of Ambicio, a management consulting firm for marketing and sales businesses, a company should, in general, invest 10% to 15% of its sales in marketing. "The firm has to calculate the return on investment for each action." He adds that start-ups must approach it with a lot of intelligence. After all, there's no money to keep pursuing a path that is not yielding anything.
So, how do you market on a small budget? You can, of course, have an active presence on social media, such as Facebook, LinkedIn, Twitter, Instagram or Snapchat. To delve more deeply, I put the question to the members of my Facebook group, Dans la tête des entrepreneurs.
Know your target customers and define persons
To build your business successfully, you essentially have to know your target customer. What's even better, however, is defining your persons, that is, creating a fictional representation of your "ideal" customers. Based on real data and a few facts, this process allows you to grasp your customers' specific goals and needs, interests, personality and behaviour (concerns, objections, role in decision-making, etc.), and therefore better steer production of your web content and personal involvements. According to Mr. Bonneau, there is no point in putting a lot of effort into social media if your persons don't use them.
Networking strategically
You can participate in many free events. For your travel to pay off, however, you need to make some strategic decisions. Getting on boards of directors or organizing committees for major events is also a good idea. If you don't feel comfortable networking in person, you can do it online by joining targeted groups on Facebook or LinkedIn. That's what I do. And it works very well.
Make sure the people around you understand what you do
Valérie Bélanger, a health and wellness counsellor, likes to say that those close to you are your best ambassadors, as long as you take the time to tell them exactly what you do. Photographer Christine Jobin agrees. In her opinion, word of mouth still works very well. "When I'm considering a promotion, I always think about what needs to be done so that my promotion affects X person, who will then put me in touch with other people." That's why it's important to explain your work to friends and family.
Set up a referral program
Another good idea is to set up a referral program for your products and services. This involves rewarding client referrals with a percentage of sales, bonuses or gifts. To be frank, I'm participating in such an initiative because I believe in the person and his product. Promoting the product gives me another income stream on the sales I bring in.
Establish agreements with businesses
Every business is unique, and each has its own strengths. Even if a firm operates in your sector, you could well complement it. Mariève Paradis, publisher and editor-in-chief at Planète F, strongly encourages collaboration, beyond competition. In her opinion, studying the competition makes it possible to think about potential collaborations with other companies, and benefiting from an established customer base, or capitalizing on local events. For her part, Magali Gélinas, who owns the restaurant Mag et Cie in Amos, teamed up with a festival by giving coffees and gift certificates to volunteers, and coupons to festival-goers on site. "It's given my restaurant a lot of visibility. The return exceeded my expectations!"
List your firm in local directories
If your company's customers are primarily local, free digital directories could be useful. Just think of Kijiji, Lespac or even Google My Business. Pascale-Arise Landry, who owns Pakane La Clown, advertised her services on Kijiji to test the market before launching her business. Given the positive feedback, she is still posting there. Gabriel Dormier suggests using the Google My Business platform, where you can register information about your business, free of charge. "When you're looking for a business in a category such as "Montréal hairdresser," Google displays all of the Montréal hair salons listed on the platform on a map. You are also automatically listed on Google Maps."
Produce useful content
Giving your persons content they can really use is a lot easier and more effective than we think, says Stéphanie Forgues, who helps micro-entrepreneurs develop content marketing strategies. I agree. That's what I've been striving to teach my Niviti customers for a long time: create and offer quality content to make sure the business gets the web position you want. Charles L'Heureux, a digital marketing consultant at Globalia Web, adds that "content creation allows the business to gain search engine recognition and acquire quality prospects." Guillaume Gosselin, President and General Manager at Studio de création Bauhem, strongly recommends developing an email strategy as a key marketing action for reaching potential customers and retaining active ones. He and his team apply this strategy to Coffrets du Royaume, a firm that can deliver fresh, succulent products to your door, once a month. Using this practice, they get enough content to validate and develop projects without large investments, in conjunction with other free or affordable services. Content creation can also involve commenting via email, directly on blogs, websites or Facebook pages, by giving your recommendations for improving a given product and demonstrating your expertise. To that, I would add that you can also engage in discussions on target blogs to increase your visibility.
Nurture your brand image
A strong brand image that is tied into your product or service is core, according to Valérie Bertrand, a graphic designer for TVA publications – Édition sur mesure. In fact, once a brand image has been established, it is easier to promote your company on the various channels you target. "Having a good brand image is creating the company's identity and proving its professionalism." I would add that a brand image is also the image you project directly to your customers. To really stand out, you have to be yourself, while making your personality and values plain.
Delivering excellent customer service
Just like loved ones, your customers can be excellent ambassadors, if you serve them well. According to Serge Latouche, founder and CEO of AuditGO, a company that provides essential tools to any entrepreneur who wants to conduct marketing audits and marketing studies, it is important to always be attentive to customers' needs and comments. "It's a lot more important than a great ad to attract them because, after that, there's a good chance they will have confidence in you for future opportunities, as well as talking about you to potential customers, without having to ask them to."
Now it's your turn to have your say. What tips would you give entrepreneurs who want to do marketing on a shoestring?
You may also like...
Making decisions in times of change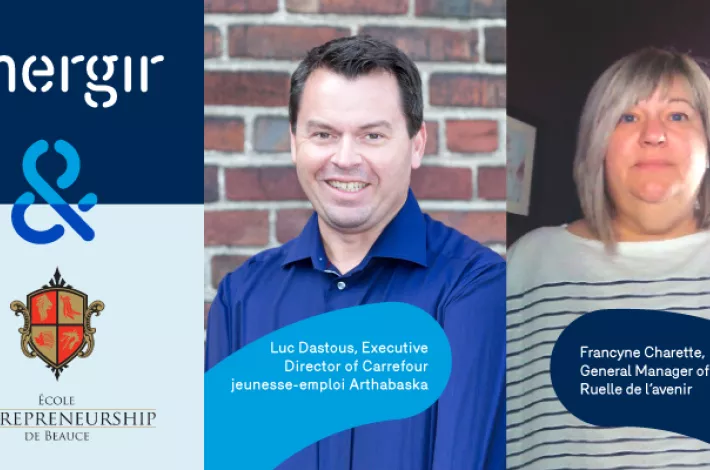 The strength of a solid network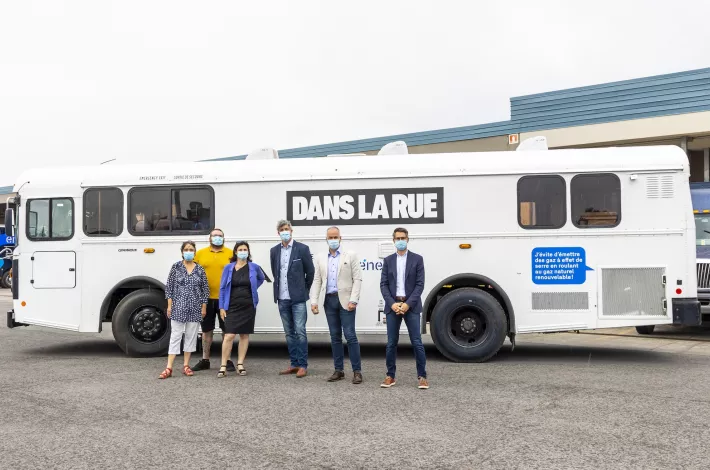 Moving into the future