Nine inspiring female entrepreneurs in technology and innovation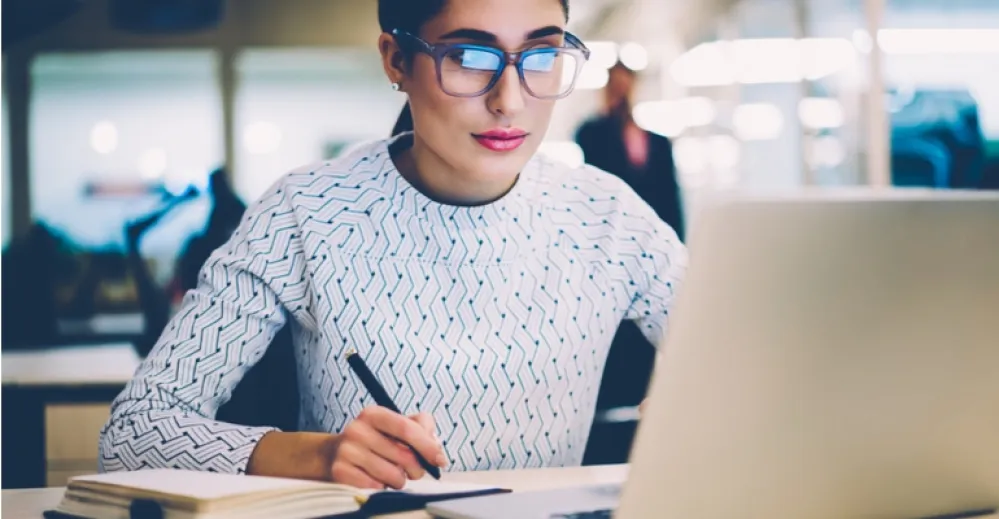 Female entrepreneurs are becoming increasingly common in Quebec. The Quebec Entrepreneurship Index 2018 prepared by the Fondation de l'entrepreneurship (FDE), in collaboration with Caisse de dépôt et placement du Québec (CDPQ), shows that 41% of all company owners in Quebec are women. I've decided to introduce some women who are based in Quebec and who work in the technology and innovation industry. Please note that this is a personal selection and not an official list. In fact, I would like to take advantage of this opportunity to congratulate all the female entrepreneurs in Quebec.
Launched in 2015, the OPA software lets you navigate traffic obstructions and road mobility in just one click. Caroline Arnouk came up with the idea for this software while she was working as an engineer for Ville de Montréal. She quickly realized that infrastructure repair work could be better managed than simply by relying on Excel spreadsheets. It was then that she decided to quit her job and start a business to convert her innovative project into a reality. Having no programming knowledge, she surrounded herself with engineers specializing in this field in order to develop her software and make it as user-friendly and intuitive as possible.
Carina Poulin, CEO and co-founder of Time Passport
Launched in 2016, Time Passport is an augmented reality studio specializing in time travel, which enables its users to experience the past through historic sites. Carina Poulin came up with the idea for this project during a trip to Rome. She dreamt of seeing the past of this historic city play out on her cell phone. To design this studio to match her vision, she sought help from an historian, a designer, an augmented reality programmer, a 3D artist, and a good manager.
Julie Hubert, President and founder of Workland
Founded in 2013, Workland is a platform that facilitates talent acquisition in companies through the power of artificial intelligence. Julie Hubert came up with this concept in 2011, after experiencing difficulty finding a job. She had just left her management position in a pan-Canadian agri-food processing company after three years of loyal service. She quickly surrounded herself with IT and HR experts who could compensate for her lack of knowledge in these two specialist fields.
Marianne Burkic, founder and CEO of Yapouni
Launched in 2016, Yapouni is a tablet game that enables hospitalized children between 3-8 years old, along with their parents, to get a handle on the illness—to understand it better and to allay their fears of hospitalization and the healthcare process. Marianne Burkic came up with this idea when she was doing volunteer work with sick children. She was well aware of the feeling of guilt experienced by some children who saw how their parents worried with regard to their illness.
Noémie Dupuy, co-founder and co-CEO of Budge Studios
Created in 2010, Budge Studios' mission is to stimulate, educate and entertain children all over the world through creative and innovative applications. The creation of Noémie Dupuy's business materialized following a meeting of its future partners in a little café on boulevard Saint-Laurent in Montréal. Today, Budge Studios is a world leader in smart phone and tablet applications for kids.
Created in 2010, Materium Innovations supplies products based on hollow silica and graphene microspheres, and micro-encapsulation services. Mathilde Gosselin had the idea for her company after she and her team wanted to manufacture "smart" textiles (also called "e-textiles"), and anti-fire fabrics that meet the required standards. However, the market wasn't interested. This first development strategy didn't take off as expected, but others showed promise. In time, the focus at Materium Innovations became what it is today. There was a series of discoveries and adjustments that sparked the market's interest.
Elizabeth Stefanka, CEO and founder of Stefanka
Launched in 2014, Stefanka is a software company that delivers interactive recommendation solutions to clothing retailers. Elizabeth Stefanka was frustrated that she could not easily find underwear that fit her properly. She started out by doing tailor-made garments, and then had the idea of placing the consumer at the centre of the purchasing process. She surrounded herself with a solid business network that would help her advance professional goals.
Narjès Boufaden, founder and CEO of Keatext
Created in 2010, Keatext helps organizations foster meaningful relationships with their customers by instantly providing information on what they value most and by increasing their ability to rapidly respond to their needs. Narjès Boufaden started out on her own as a freelancer, relying on a professional service targeting companies. Wanting to move away from the service provider model toward Software as a Service (SaaS), she called upon a mentor and then set up an advisory board to outline her new way of viewing the company. She then surrounded herself with key people in order to make this new direction a reality.
Aurélie Sauthier, CEO, Made in
Founded in 2011, Made in is the leading agency in influence marketing. The company was launched despite no one yet being interested in what today has become a major marketing trend. Aurélie Sauthier, accompanied by her sister, quickly seized the opportunity to harness the brand knowledge of digital actors and their communities, enabling the influencers to be compensated for their content and their audience. Proud to have gained the confidence of the big advertisers within her company's first year of existence, she is now considered a pioneer in influence marketing.
Now it's your turn to have your say. Which female entrepreneurs in the technology and innovation industry inspire you?
You may also like...
Making decisions in times of change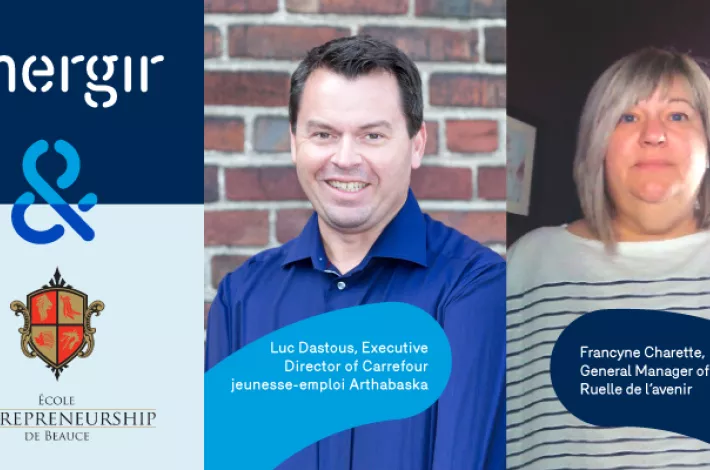 The strength of a solid network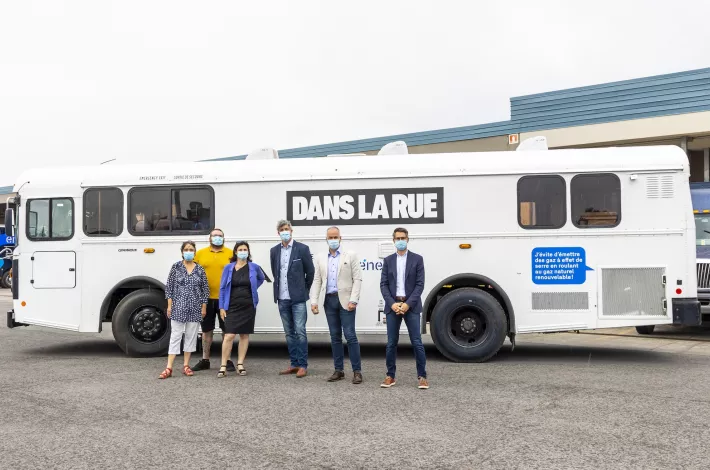 Moving into the future