Making decisions in times of change
The period of uncertainty we have been going through since March 2020 has brought its share of changes. In these critical times, how do you make informed decisions that will benefit your business? We sought to understand how managers faced with decision making several times a day were able to prioritize and decide with clarity.
As part of the "Let's take on the future by pooling our energy" project, we are pleased to present two managers who successfully adapted during an unprecedented crisis. Both in the restaurant business, they had to go above and beyond to save their companies. Thanks to the grants offered by Énergir, the two managers took a training course with the École d'Entrepreneurship de Beauce, where they acquired valuable tools to effectively manage change on a daily basis.
Making decisions: A daily challenge
In the Eastern Townships, Cynthia Berger is the CEO of Festin Royal, a catering company for events of all sizes. Given that the restaurant industry was severely affected by the pandemic, she was forced to make difficult decisions to save her business. How to act for the future of your organization in a situation of constant change? With the complete shutdown of events, Cynthia Berger had to lay off over 90% of her staff. She had to react quickly by putting her company's interests first. Prioritizing and making clear decisions was therefore essential to continue moving forward.
In Montréal, David Allain is Operations and IT Director for Laberge Services Alimentaires. Since 2002, the company has been working to combat junk food in schools, serving not only schools but also workplaces. During the pandemic, the company went from 26 points of service to only 4. From a situation of rapid growth before the crisis, the company had to review its priorities and stop development to redirect its efforts to safeguarding the organization. The issues changed quickly, so decisions had to be made quickly too. To do this, the team had to demonstrate a great ability to adapt, a quality that according to Mr. Allain is essential for success in business.
Prioritize to make more informed decisions
Cynthia Berger believes that it's important to expect the best, but always prepare for the worst. How can this be done while ensuring that the company mission is not distorted? Ms. Berger quickly rolled up her sleeves and acquired a second business, Cuisine Karaté, in the ready-to-eat sector, a very popular service during the pandemic. This decision, taken for the sole purpose of safeguarding Festin Royal, allowed Cynthia Berger to diversify her activities. Her services are now in high demand and, as she stated during the EEB training:
"It's important to project the business into the future to make sure you're making the right decisions. I want to be proud of how far Festin Royal has come, so it's important to get our priorities right and move forward." 
For David Allain, the health situation has forced the company to reduce its operations and staff. Overnight, he returned to the kitchens from the offices, and worked on limiting food waste. He considers that the EEB training came at the right time:
"The training helped me to step back and act on the business, not in the business. It becomes difficult to move the company forward when you're too close to what happens on a daily basis. So I think it's important to keep a distance to better observe and make sounder decisions for the future of the organization."
Next steps
Cynthia Berger and David Allain now have a well-stocked toolbox to deal with everyday decisions. Thanks to the many tips obtained during the training, the managers now have a better understanding of the importance of taking a step back, positioning themselves for the future and listening to their employees. This knowledge will help them in the long run by enabling them to make more informed decisions to take their businesses to new heights.
A stimulating path for the Québec economy
To contribute to a fair, equitable and prosperous economic recovery, Énergir has set up a training program with the theme Let's take on the future, in collaboration with the École d'Entrepreneurship de Beauce. Through this program, 46 participating leaders from across Québec, whose companies and organizations have fewer than 200 employees, benefit from grants that help them to face the challenges of the current economic situation.
You may also like...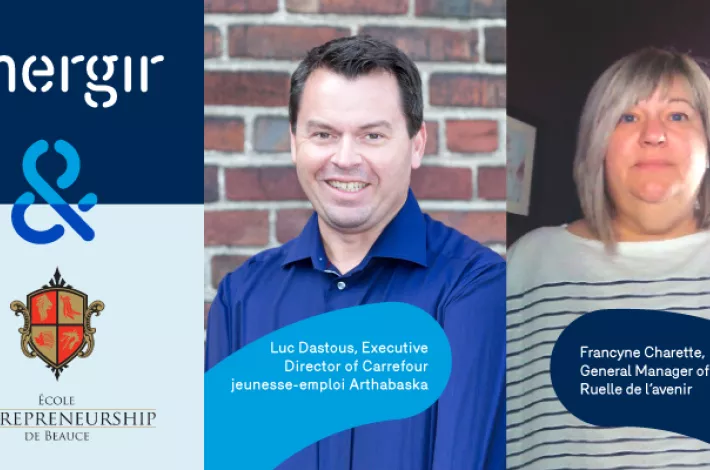 The strength of a solid network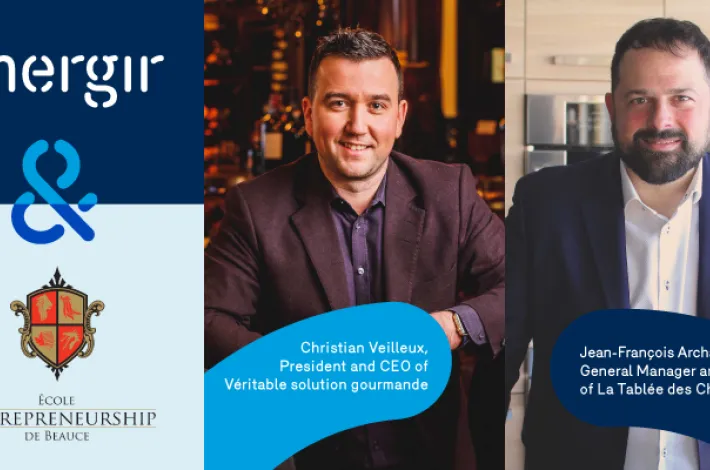 Communicate like a leader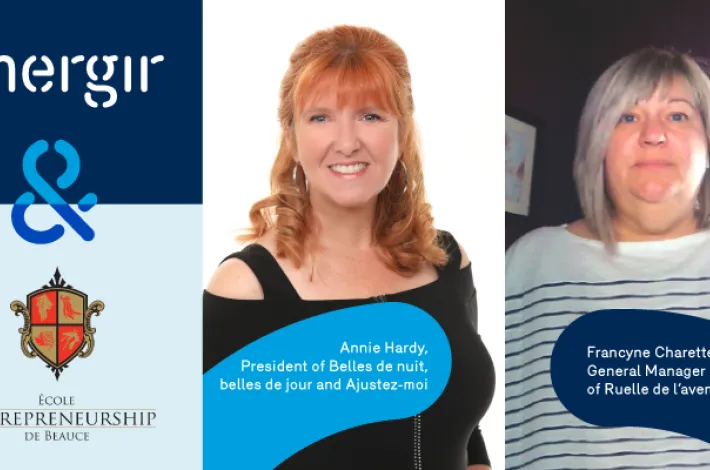 Cultivating emotional intelligence