Looking for financing? Some entrepreneurs talk about their experience.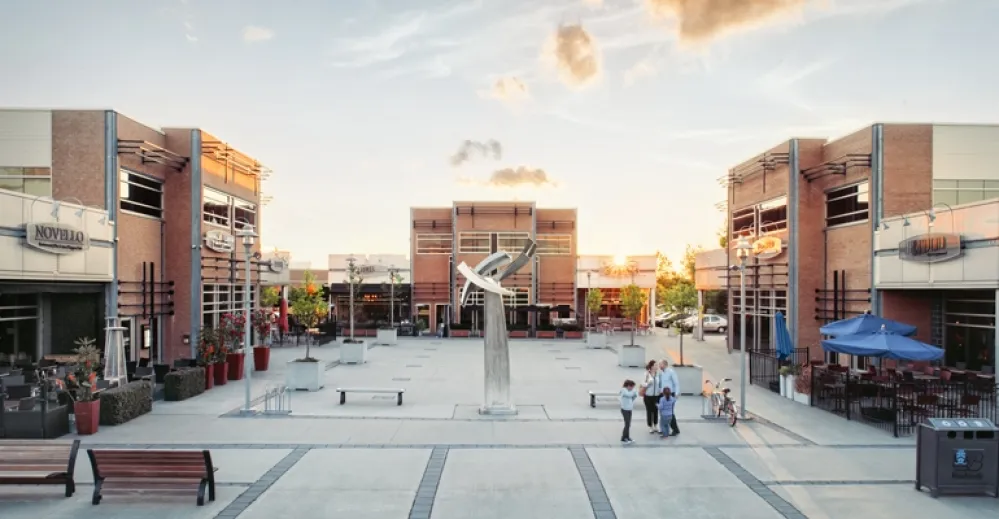 There are several ways to launch, develop or further optimize your company. I thought it might be useful to share the most current financing possibilities, including some examples.
 Financial organizations can help you
As a first step, especially if you don't know where to start in your search for financing, you could contact organizations such as Futurpreneur Canada1, SAJE2, CDR3, CDEC4, SDE5, etc., which can be found near you, or speak to an advisor at your financial institution who knows your file well and in whom you have confidence. Depending on the type of company you own, they will be able to give you good guidance. You also need to know that, when you approach such people, you need to be ready to demonstrate the viability of your project and also to have on hand a clear action plan to accomplish your goal. Antoine Hebert and Jean-François Nadeau, co-founders of Mail Squad, chose to contact such organizations. "We obtained a grant of $5,000 from the Lévis SDE as part of their young promoters' fund, as well as loans of $15,000 from Futurpreneur Canada and $15,000 from the Business Development Bank of Canada (BDC)." A. Hebert
Love money
If, in gatherings with relatives, friends, neighbours, etc., you often talk about your project, they may show interest in getting financially involved. In accepting such a proposal from them, you must establish a clear agreement between the parties so as to avoid problems later. You might, for example, provide for the long-term reimbursement of shares and ensure that dividends are paid annually. Guillaume Leroux, co-owner of Val Caudalies, vineyard and cidery, chose this option. In 2004, he needed to purchase agricultural land in order to start his project with two long-time friends. Their respective families believed in them and invested in the vineyard through equity financing (redeemable, non-voting shares). "That enabled us to pay cash to buy the property. The rest was financed by Farm Credit Canada. Part of the start-up love money also served as cash flow in the early years, since, with this type of operation, you have to wait patiently before reaping the first benefits (vines take three years to produce the first yield)."
Angel investors and venture capitalists (VC)
If you are starting up and would like to have financing in order to benefit from the help of experienced entrepreneurs who can guide you in the management and development of your company, an angel investor may be an attractive option. Stéphane Turcot, Marketing Director, Sales and Partnerships, at Automantra chose this type of financing. Since he had already dealt with angel investors in the past for another company, he was quite familiar with this option and he also knew what approach to adopt to capture their attention. "The financier I went to see already owned several automobile dealerships. […] The negotiations were more difficult since the significant sums invested in a project at the start sometimes represent 100% of liquidity. You have to be an excellent salesman to keep a satisfactory percentage in your project."
If, on the other hand, you have already received financing from angel investors and your company is showing attractive growth potential, having recourse to additional capital to support that growth can help. Albert Dang Vu, President of Crowdbase and Mirego, explains that he obtained financing from angel investors for Mirego, even though it was not needed. That enabled him, among other things, to accelerate his project and to concentrate on growing the company and not wondering whether he would get paid every two weeks. As for Crowdbase, since this was an ambitious project, he felt that he had to deal with a VC. "Putting in all the funds ourselves was too risky, given that we had already invested a lot at the start. And it is clearly the type of company where becoming a leader is more important than being profitable."
Crowdfunding
Asking for help from your community on the Web may be a good way of seeking financing if you are short of funds or if you do not have enough to convince banks and various organizations to lend you the money. It is also an excellent way of getting known. You can do this in your own way, or use platforms such as La Ruche, Kickstarter, Indiegogo, Fundo, etc. However, to succeed, you have to show that you are serious in your approach and maintain interest throughout your campaign. Charles Pépin and Élise Bellerose, of Antidote Superalimentation – Vegan Counter – opted for this approach, obtaining $40,000 in only 45 days and exceeding their objective by $5,000. "We launched several competitions that our Website visitors had to share and, thanks to that, we succeeded in re-igniting interest in the campaign. For the final week, we launched an amusing video clip (we were disguised as '80s rock stars) with the musical theme 'The Final Countdown'. The video was shared hundreds of times and we achieved our objective three days before the end." C. Pepin.
Financing for precise needs
If you need financing to purchase or improve your facilities, I would advise you to communicate with the manager at your financial institution (Desjardins, BDC, NBC, etc.) to get information and to discuss with their representatives what is best for you. They may suggest, for example, that you contact more specialized organizations such as Énergir. You can also check out the various financing possibilities for your company on the Government of Canada Website.
Bootstrapping (self-financing)
To validate an idea or seize business opportunities, think about using your creativity to do more with less. That is the option chosen by the partners of Budge Studios. "Before we started Budge Studios, we self-financed our first project – an innovative children's game distributed by the Apple App Store. We recruited a programmer and an artist and we handled the marketing. The risk was high for us, but we had a huge success with that project. It was only then that we began to discuss investing 100% in the creation of a company." Noemie Dupuy, Co-founder and Business Development Director, Budge Studios.
Now it's your turn! I'd like to know what type of financing you turned to in order to help you start or grow your business.
—-
Futurpreneur Canada has been fuelling the entrepreneurial passions of young start-ups for almost 20 years. It is the only national non-profit organization to offer financing, mentoring and support tools to young or new business owners aged 18-39.
SAJE's mission it to contribute to the business success of new entrepreneurs by offering advisory services, coaching and training.
Coopératives de développement régional du Québec remain the reference for the creation, development and representation of cooperative companies in order to contribute to sustainable development all across Québec.
Corporations de développement économique communautaire favour a community economic development approach that is comprehensive, integrated, based on cooperation and on the mobilisation and participation of all community actors. Its greatest challenge is to address all facets of individual and community life, private and institutional.
Sociétés de développement économique de la region are organizations dedicated to the development of the local economy and employment. Their mission is to encourage economic development and the creation of jobs through the establishment, expansion, and consolidation of companies whose operations are likely to expand beyond the region, by intervening directly with them and by creating conditions propitious to their development, while respecting the living environment of its citizens.
You may also like...
Making decisions in times of change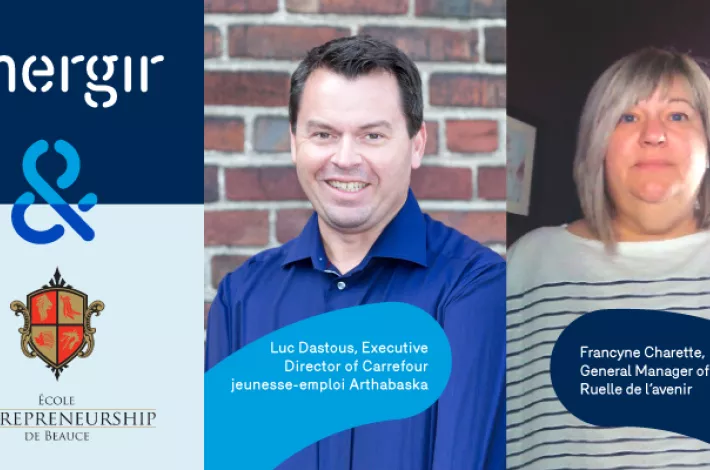 The strength of a solid network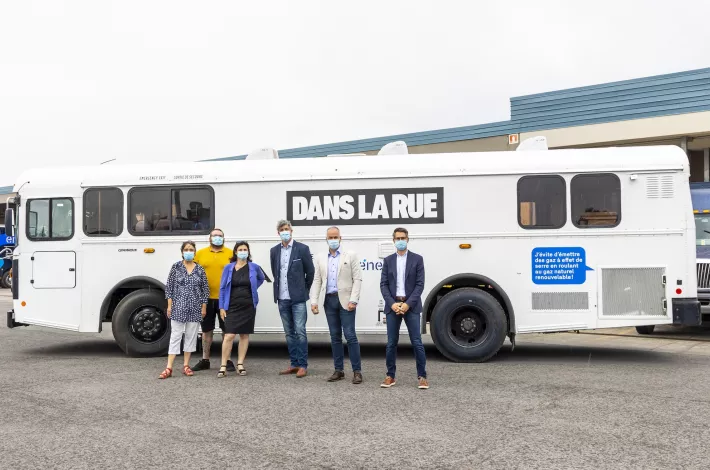 Moving into the future