Let's take on the future by pooling our energy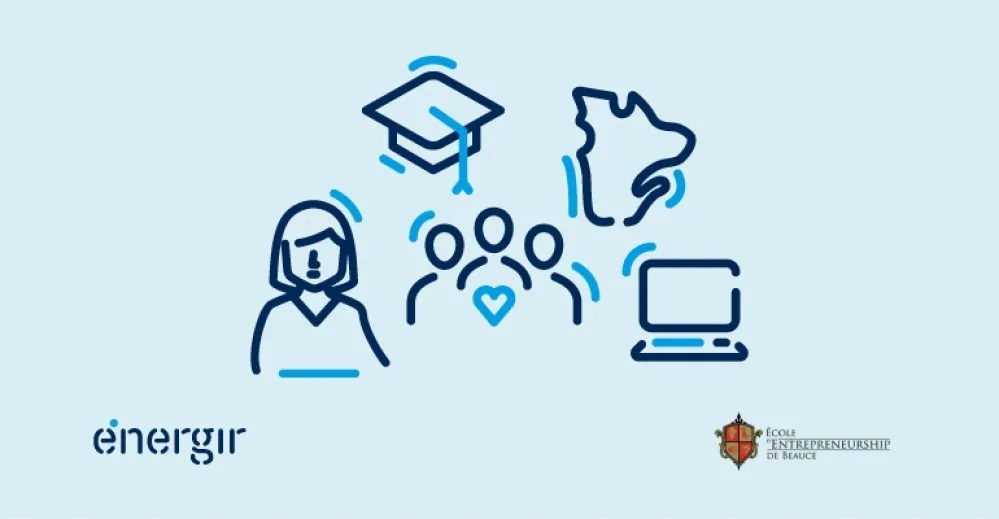 Énergir partners with the École d'Entrepreneurship de Beauce to launch a training program
A year ago, Québec was thrown into the COVID-19 crisis. As we interacted with small business owners and non-profit organizations (NPOs) on a daily basis, we soon realized that they would be the ones most affected by the difficult economic climate. However, we also firmly believed that they would enable the economy to recover. It has therefore become critical for Énergir to invest in the development of local businesses and organizations, and thereby contribute to economic recovery efforts.
Building a better future together after the crisis
In an effort to support the leaders of Québec companies and NPOs, Énergir called upon the École d'Entrepreneurship de Beauce to create a training program aimed at helping leaders develop.
With the theme Let's take on the future by pooling our energy, the program provides support and concrete tools for entrepreneurial and organizational development in a difficult climate. Participants were selected on the basis of their representativeness, their diversity and the potential for the training to have a positive impact on their professional activities. The participating companies and organizations all have fewer than 200 employees and are located throughout Québec.
École d'Entrepreneurship de Beauce, the ideal partner
The École d'Entrepreneurship de Beauce is a school designed by and for entrepreneurs. It's a place where everything comes together to promote genuine interactions and support among entrepreneurs, helping to drive prosperity across Québec. Having worked with the school in the past, this rewarding partnership proved to be the wisest choice given the circumstances. The school is also innovative in its approach and has designed an entirely virtual, dynamic and tailored program.
A curriculum based on collaboration, sharing and concrete tools
The curriculum consists of several training sessions and workshops on a range of topics, including:
Getting to know yourself better as a leader
Taking a step back to plan more effectively
Communicating in order to achieve results
Building a dream team and network
Developing managerial courage
Managing change
In addition to being able to share their experiences throughout the program, participants will have access to a web platform where they can meet up with each other, even after the program has ended. They will leave the course with concrete tools that they can use immediately in their daily lives to:
Take a step back in order to make better decisions
Apply their leadership and organizational skills
Boost their achievements in a sustainable way
Build a regional and interregional community and support network
The project in brief
March to May 2021
8 weeks of fully virtual training
Participants:
28% are NPOs
43% are women
87% are from outlying regions
13% are from Montréal
73% are Énergir customers
You may also like...
Making decisions in times of change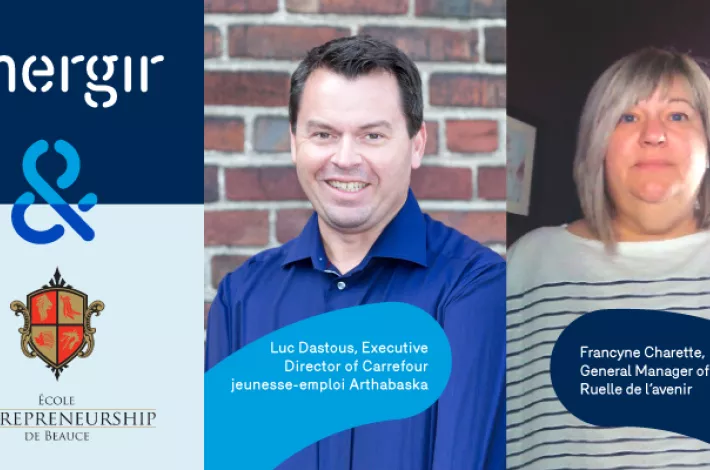 The strength of a solid network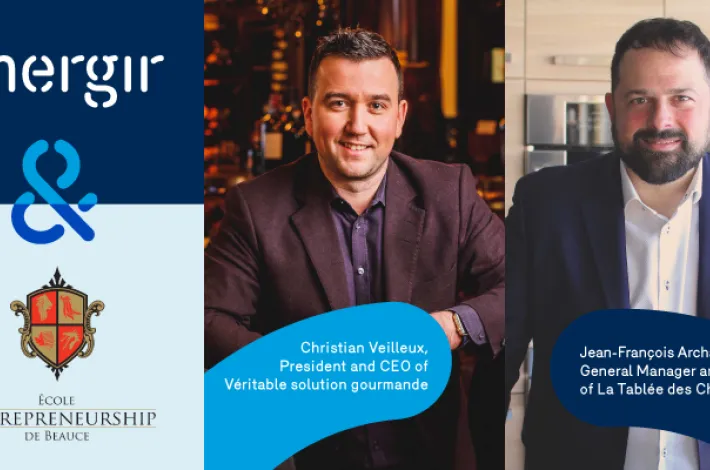 Communicate like a leader