La grand-messe Montréal gets local startups discovered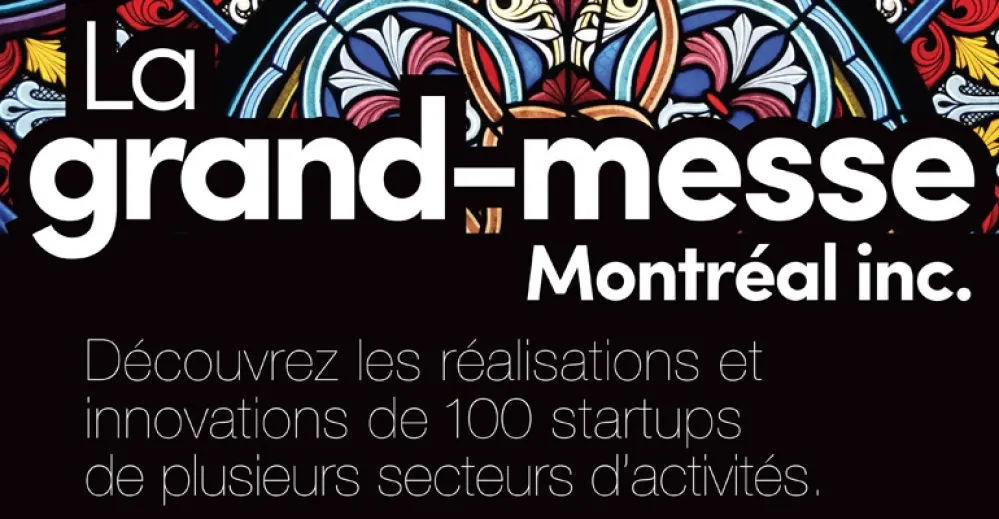 On October 20, 2015, the grand-messe Montréal brought together 100 under-three-year-old startups from across six industries (food, design and decorating, entertainment, fashion, health and wellness and technology) to sell and present their products and services to the entrepreneurial community, business people and bloggers.
The filled-to-capacity event took place at the new Salon 1861, a magnificent hundred-year-old church that was recently converted into a multi-purpose venue. Among other facilities, Salon 1861 houses an event hall and a co-creation lab.
At the grand-messe, my task as blogger was to listen to the entrepreneurs who had been invited to give me a two-minute presentation of their businesses. To be completely honest, I wasn't expecting to be able to have discussions with 10 or so entrepreneurs in so little time. However, it was truly stimulating to hear them speak and, moreover, to listen to their stories. My other job that evening was to pick my favourite from among all the startups I met. I decided to give my blessing to ASK PAM, a company that has created a mobile application that connects regular business travellers with the top-rated local concierges. With this app, you can find a trusted person who will book the personalized services you need in a given city, whether it's a reservation at a great restaurant or a special request for your accommodations. Incidentally, Pamela Alfred, founder of ASK PAM, was a 2015 spring graduate of the Founder Institute of Montreal program.
What struck me first and foremost about this company was Ms. Alfred's passion for her project. She also has considerable experience in her field.
All the other entrepreneurs I met that evening deserve acknowledgement as well. So, below is a brief summary of the startups whose founders I had the pleasure of meeting. I noted a particular trend toward certain markets. For instance, the sharing economy was big. For those who are unfamiliar with the concept, it consists of an exchange of services between individuals as well as the sale of products by subscription.
– Panier d'achat: turnkey solution to help you build your online store.
– Gusta: Montréal producer of vegan food products that has a 100% vegan butcher/cheese shop
– The Food Room: a professional kitchen for rent, with all the equipment you could need
– MileTea: monthly subscription to receive premium teas delivered straight to your door
– HUIT JUIN maison: an art-of-living brand with a singular mission: to offer table linens that will see you beaming with pride
– Baltic Club: paper gifts and surprises
– Indie Coffee Club: some of the most surprising espresso and coffee blends, delivered to your door
– BB&MOI: natural skin care products
– BUTR: custom soap maker
– PopupCamp: mobile drop-in day care service for events
– Beeye: collaborative tool to plan, manage and analyze
– MakerBloks: educational toy that empowers children to develop their creativity through easy-to-use, real tools and parts
– Shipooling Inc: Peer-to-peer shipping service
– Nukern: tool that lets you manage your billing, automate account creation, keep your support tickets up to date, and much more
– Wappiti: platform that simplifies the swapping of goods and services in order to promote responsible and collaborative consumption
– Leaders au féminin: entrepreneurship centre bringing together women throughout Greater Montréal who want to launch or expand their businesses
– Unito: application that lets you collaborate with others using your preferred tools, particularly in project or task management (Trello, Asana, Basecamp, etc.)
– Certimail: automated compliance service for Canada's Anti-Spam Legislation
Wishing you all wonderful discoveries, just as I experienced throughout the entire event.
You may also like...
Making decisions in times of change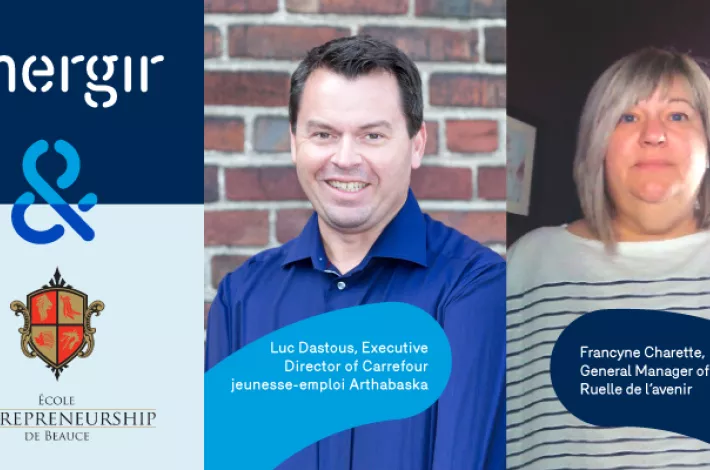 The strength of a solid network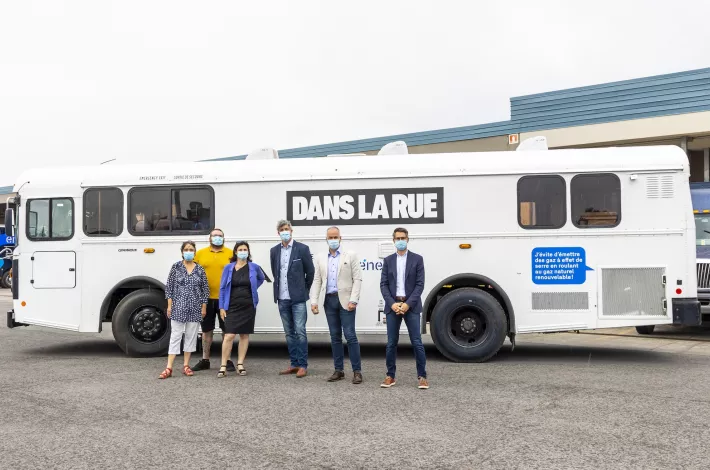 Moving into the future