Hello pool automation, goodbye chores!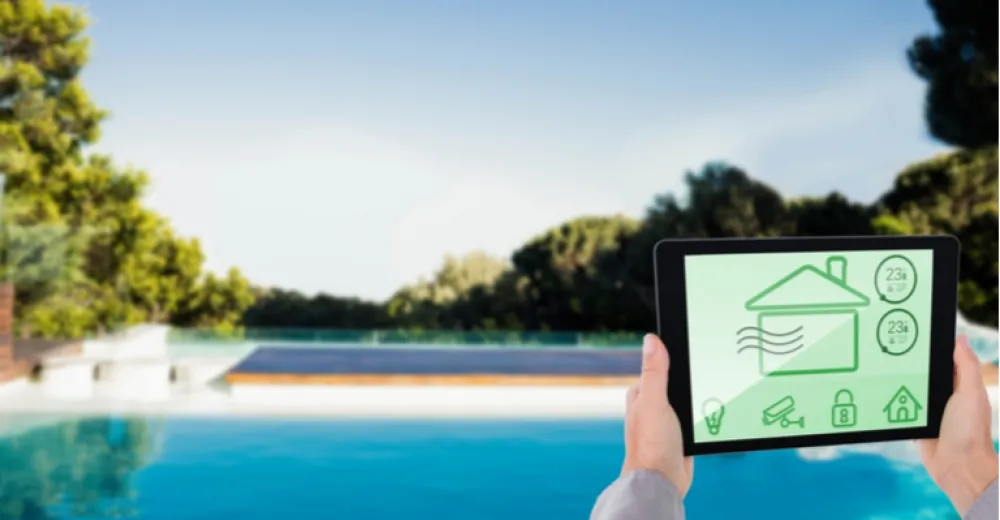 Having a pool is great. What's not so great is having to maintain it on a regular basis: cleaning, checking chemical levels, adjusting water levels, changing filters, adjusting the temperature, and so on. Automation helps you save time and money by automating these repetitive tasks using a wireless system you can control from your smart phone or tablet.
Take the plunge into the high-tech world
The most sophisticated devices, such as Hayward's OmniLogic system, include a control unit, a management interface, sensors and activators that allow you to monitor and adjust all of your pool's most important parameters in real time, and to remotely control certain systems such as heating, lighting and filtering using a free application. Whether you are at home, on the road or on vacation, you can make sure your pool is healthy and swimming ready.
Even better, this type of system can be used to automate other objects. In other words, you can use the same application to open blinds, turn on garden lights, lock doors and manage your pool… remotely! What's more, it's future-proof; you can add other devices and upload new features as the need arises.
Increase your pool's IQ
Hydrover's Oxymatic Smart water management system can also transform your "ordinary" pool into a smart pool by automating water control and remotely managing pool functions using a free app that can control other features such as lighting, music or your backyard waterfall.
At your fingertips
There also exist more straightforward and affordable systems, such as the Sutro pool monitor, a device that measures your pool's pH, chlorine levels, alkalinity, ultraviolet light, temperature and other parameters. The data is sent to your phone or tablet, allowing you to make decisions by simply lifting a finger, as the app displays what products to add or purchase, as needed.
An endless flow of savings
The icing on the cake? The manufacturers of these devices all promise savings thanks to the improved management of energy and maintenance products. In this respect, you could add a natural gas pool heater to certain smart systems to reduce your energy bill, increase your comfort and extend your swimming season.
Calling all robots!
For all the tech geeks, or those who simply want to amaze their pool guests, certain manufacturers now offer robotic cleaners that can be controlled remotely using a phone or tablet, such as the Zodiac or Dolphin model.
You may also like...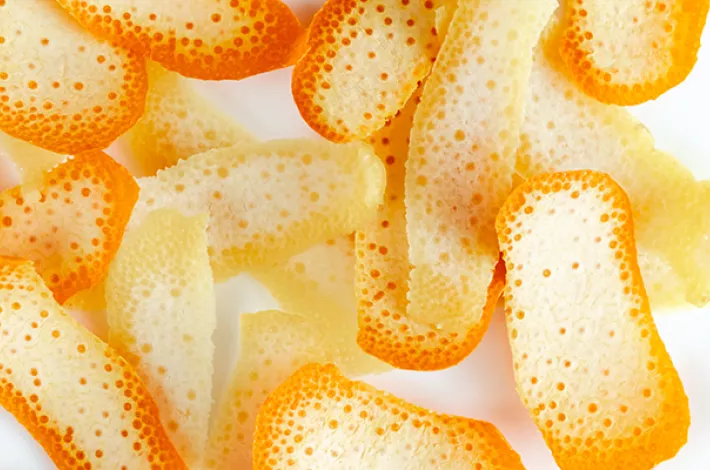 Orange and lemon peels: versatility plus!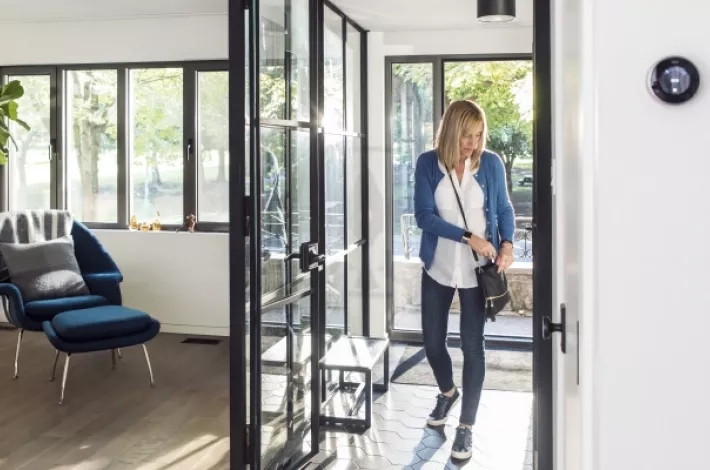 Energy efficiency at home: Anyone can do it!