Fourteen grants for Québec entrepreneurs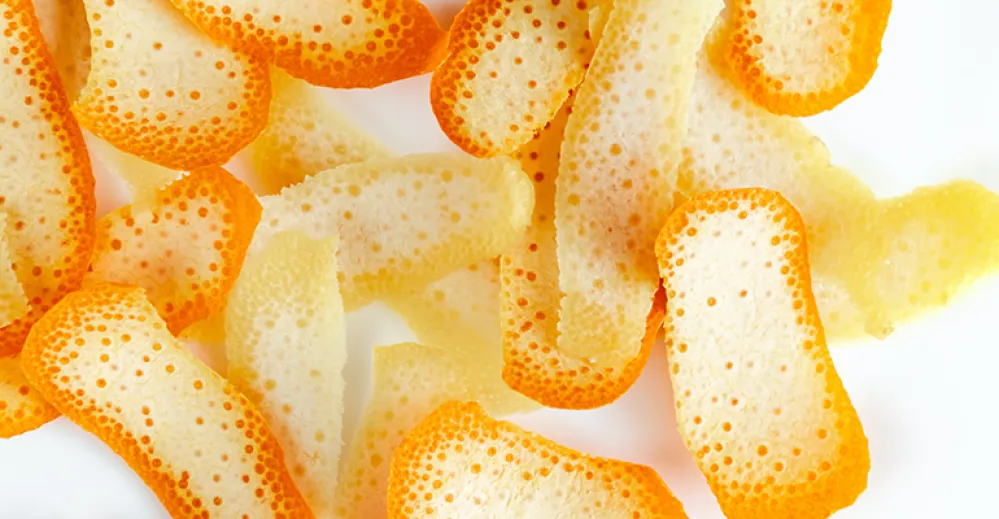 As an entrepreneur, you may be looking for financing to kick-start an innovative new project or to attain important objectives within your company. There are various financing options and sources available to you, including grants offered by government agencies.
Under certain conditions, this type of assistance allows you, among other things, to cover the cost of research, development, marketing, salaries and equipment, in addition to improving your company's productivity. If you respect the conditions, you are not required to reimburse the government agencies. There is also a good chance that you will receive a new grant. If you do not, however, you will be required to repay the amount. To this, I would add that it is your responsibility to make sure that your company is profitable. Your company must not rely solely on this form of assistance.
Examples of available grants
There are numerous government programs that offer grants for entrepreneurs. I have selected 12[BY1]  that might interest you. To learn more, please consult the following websites: Canada Business, the Ressources+ tool, and Ressources entreprises. In addition to offering you a wealth of information, these sites can provide you with invaluable financing sources.
Are you a new entrepreneur and want to set up or acquire your first business? This grant from Emploi-Québec offers you both financial support and technical assistance to develop your business plan.
Do you have a disability and plan to start a business or are you an employer who wishes to hire someone with a disability? You could be eligible for financing.
Are you an entrepreneur in the Saint-Roch neighbourhood of Québec City and do you work in IT, programming, multimedia, digital arts or interactive entertainment? If so, have a look at this program—it is providing financial support for technology development projects so as to create jobs, improve Saint-Roch's position as a hub for innovative companies, help start-ups in the area, and encourage companies to stay and grow.
If you wish to have assistance in developing new export markets for your company, you could get up to $99,999 through this program.
As an agricultural producer, you can get a matching amount with this program when you set money aside for savings.
Is your SME part of the agriculture, agri-food, or fish and seafood sectors? If so, you may be eligible to receive funding to develop or further penetrate export markets.
Is your not-for-profit organization part of the agriculture, agri-food, or fish or seafood sectors? If so, you may be eligible to receive funding for market development projects.
Your not-for-profit organization could receive funding for a project that supports national assurance systems for the quality of agricultural products and related tools.
Are you planning to install charging stations for your employees' electric vehicles? You could be eligible for financial assistance.
Does your company have a large area that you want to heat quickly and efficiently? With this grant, you can receive financial assistance for the installation of a new natural gas unit heater. This grant can go up to $1,700 per condensing unit heater.
Grant for organizations and professional artisans
Does your company want to produce and distribute diverse, original works for film and television? You could get a grant for your projects from Société de développement des entreprises culturelles.
Does your business operate in the automotive industry? If so, you could get funding to build greener, more fuel-efficient vehicles through innovation and R&D.
Do you want to hire a university graduate to help you use green technologies and processes within your company? Under this program, you may receive a wage subsidy of 80% up to a maximum of $10,000[BY2] .
Does your company support social economy? This program will support social economy projects that advance social economy knowledge, develop partnerships between social economy stakeholders and those established with other industry partners, and promote the innovation and development of collective enterprises. Assistance takes the form of a non-repayable financial contribution of up to a maximum of $50,000.
How to apply for a grant?
Every grant program is different, both in how they work and in their selection criteria. In most cases, the factors to consider are the scope of your project, the approach you take, the innovation involved, your know-how, and the requirements associated with the grant. You must provide a good description of your project, specifying where it will be carried out and its benefits, as well as a detailed plan that includes the costs and scope of the work. You should also provide background information on your company's key executives and fill out forms that are specific to the circumstances. As for the amount to invest, it is generally equal to the amount of the grant. It can also vary from one source to another.
If your application is denied—for a research project, for instance—you probably failed to demonstrate your project's relevance to your sector. You project may also be turned down because it's not eligible in your area, or simply because you didn't offer adequate explanations when completing your application. Remember to be realistic in terms of the level of tasks to be accomplished and the amount of work to be carried out. You must also be able to match the amount of the grant.
I would also advise you to contact key players or experienced entrepreneurs for recommendations on preparing your application or choosing a grant.
I should also point out that you must be very careful with organizations that offer assistance in finding grants. For example, a company operating for some time under the name "Consumer Centre Inc." claims to assist people wishing to start their own business by helping them find government funding. According to consumers who filed a complaint with the Office de la protection du consommateur, the Centre stated that government grants were available for the type of business planned. By accepting the service in exchange for an amount exceeding $600, the consumers received a user name and a password giving them nothing more than access to an online directory of grants. Source: Non-respect des règles sur les contrats conclus à distance et fausses représentations. (French only) [Non-compliance with rules for contracts concluded at a distance and misrepresentations.]
Now it's your turn to have your say. I'm curious to hear your questions on finding grants for entrepreneurs.
You may also like...
Making decisions in times of change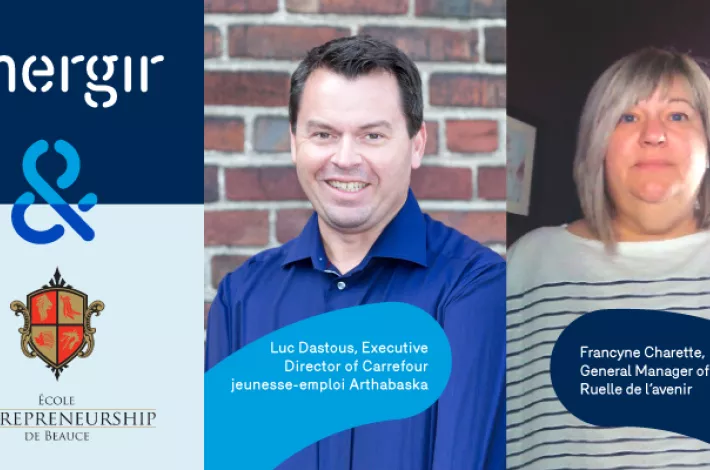 The strength of a solid network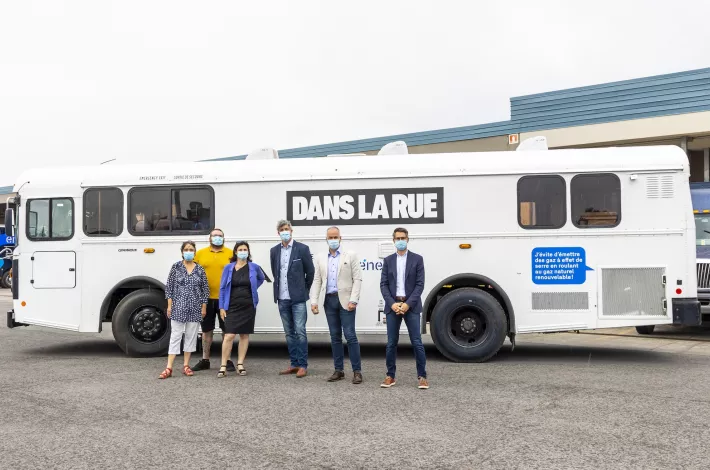 Moving into the future