Designing your laundry room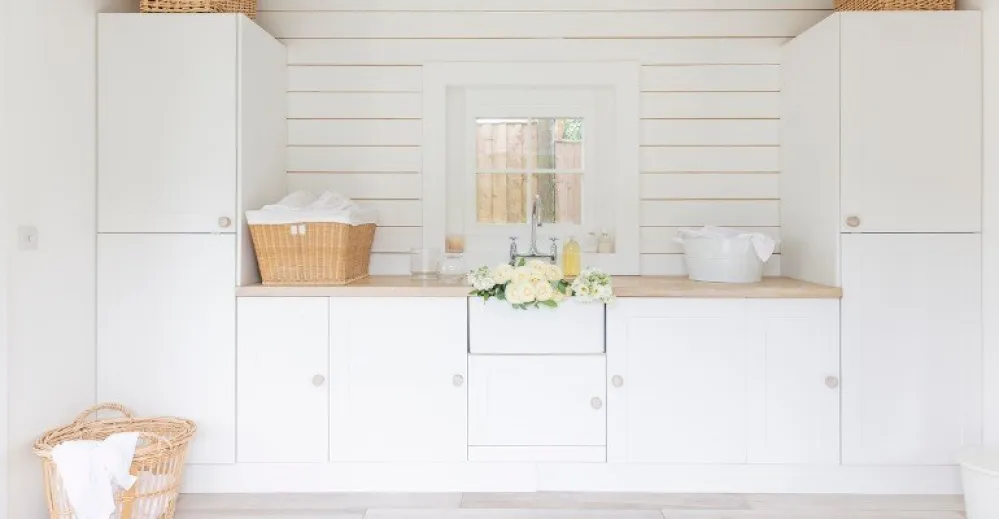 Of all the rooms in your house, the laundry room is probably the most functional. The kitchen and bathroom are functional, too, but let's say you're less likely to enjoy a glass of wine among friends or relax in a lavender-scented bath in the laundry room. For some, it's the dreaded room or corner of the living space associated with chores. Yet many activities that are part of the weekly routine take place here. So, you clearly need to give some thought to the design and ergonomics of this room to make sure it's efficient and pleasant to spend time in. Here are five tips for designing your laundry room.
1. Planning
Whether you have a whole room or a closet under the stairs, good planning is essential to maximize the space and make every square centimetre count. New builds and renovations provide the perfect opportunity to rethink the laundry room location. Will you be washing work clothes or young children's clothes often? If so, why not simplify things by putting your laundry area close to the bedrooms?
2. Defining needs
Before you start renovating or furnishing the laundry room, write down the needs of the occupants: housemates, spouses, children or pets. If you have a young family and do a lot of laundry, why not have four baskets: one for lights, darks, whites and handwashing? It'll make life easier. If you're in a shared living situation, everyone could have their own labelled basket so clothes don't get mixed up. You'll also need a space where you can air-dry garments that don't go in the dryer, like work uniforms and sports gear, without taking up too much room or cluttering other living areas.
Source
3. The budget
The element that is often overlooked when discussing renovations but is very important is the budget. It helps you to have realistic expectations about the project at hand. A foldable, wall mounted or retractable drying rack and a few storage baskets are ideal for a low-budget project. For major projects, you could consider other ideas, such as installing a quartz, Corian® or marble countertop, or a butcher's block above the appliances to create a folding area.
4. Storage
Once you've decided on the location, identified everyone's needs and established the budget, it's time to think about storage. How are the clothes going to get from the bedrooms and living areas to the laundry room? Once there, how will they be sorted and arranged without obstructing access to the room or cluttering the surfaces? Shelves, cupboards, kitchen cabinets for laundry room purposes, wicker baskets or canvas laundry carts—the options are endless.
5. Details
Details can transform an average room into something fantastic! It doesn't take much to brighten up the decor and make it eye-catching, and, above all, functional. In the laundry room, all of the various elements have a clear purpose: storing household products out of sight or in prettier containers, coordinating clothes hangers, and if the room has natural light, giving the decor a natural feel and a touch of colour with a plant or two. Details also means the colour of the walls, ceramic backsplash or washing area, regardless of its location. If the space is limited, rather than regarding it as lost space, see it as chance to inject your personality.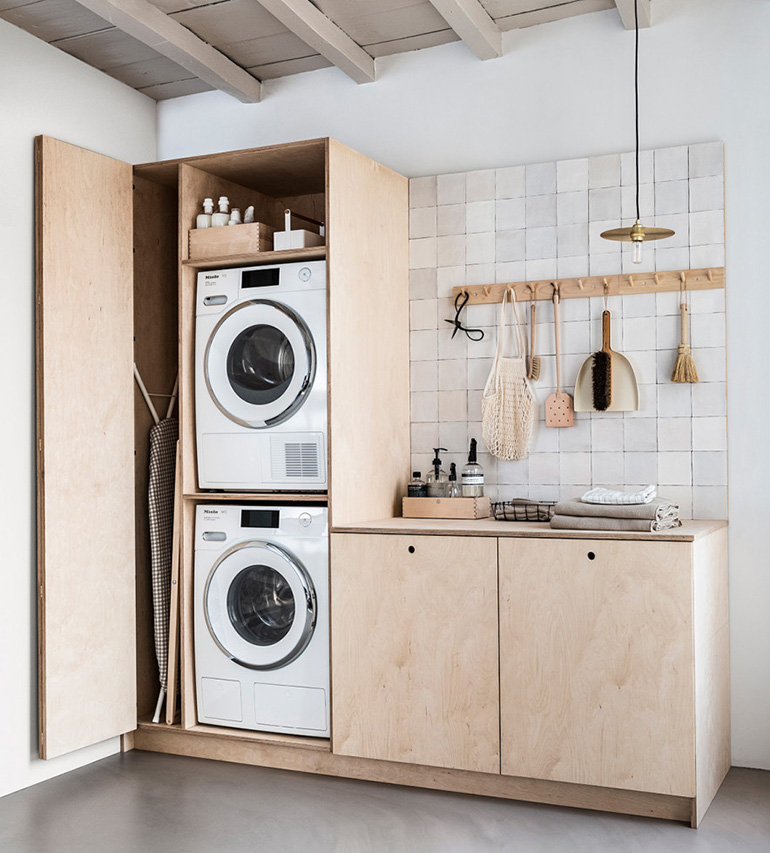 Source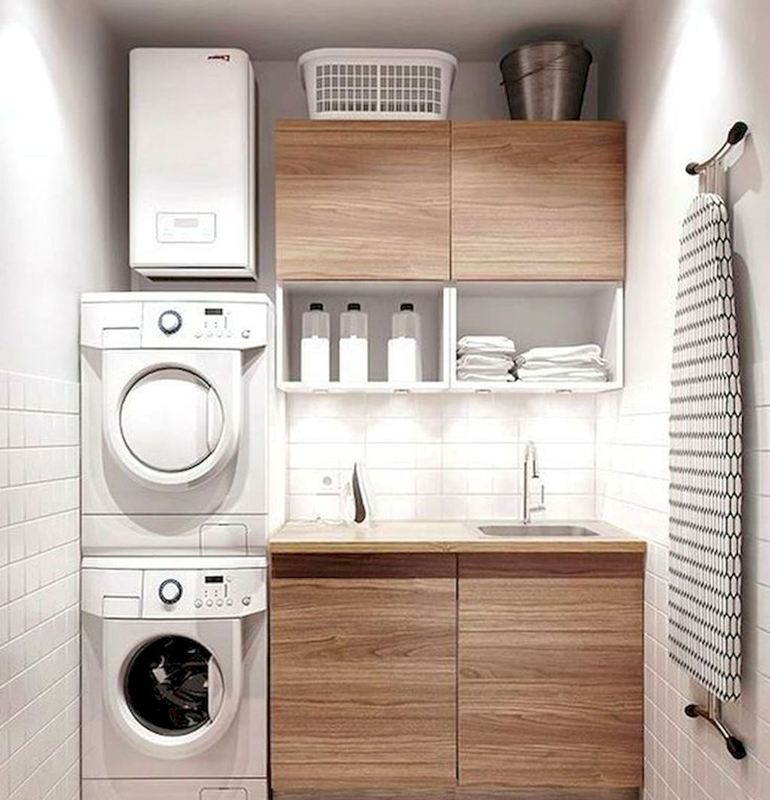 Source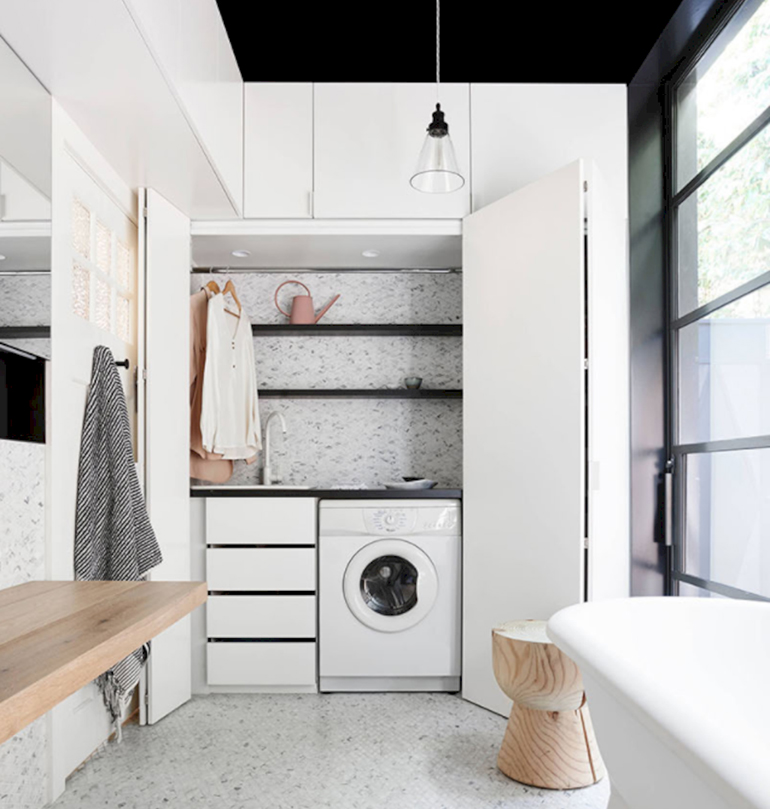 Source
The laundry room finally fits in with the rest of the house, not as a utilitarian, necessary evil, but as a functional space with well thought out details that adequately meets everyone's needs.
You may also like...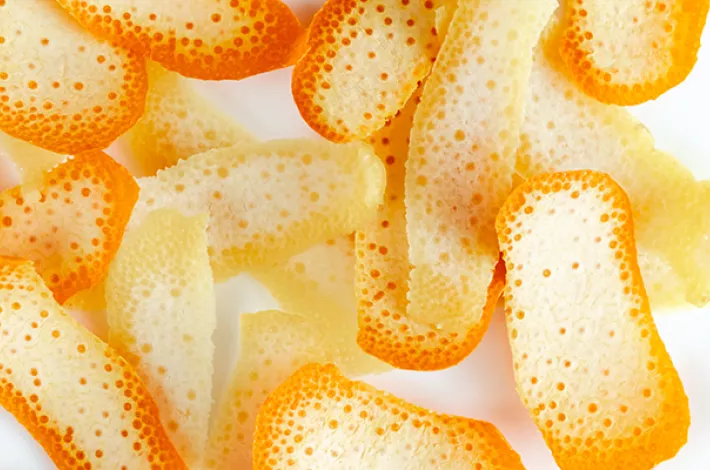 Orange and lemon peels: versatility plus!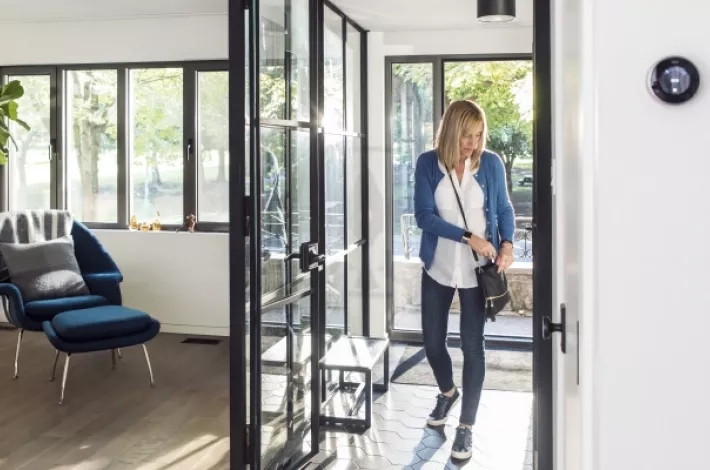 Energy efficiency at home: Anyone can do it!