Cultivating emotional intelligence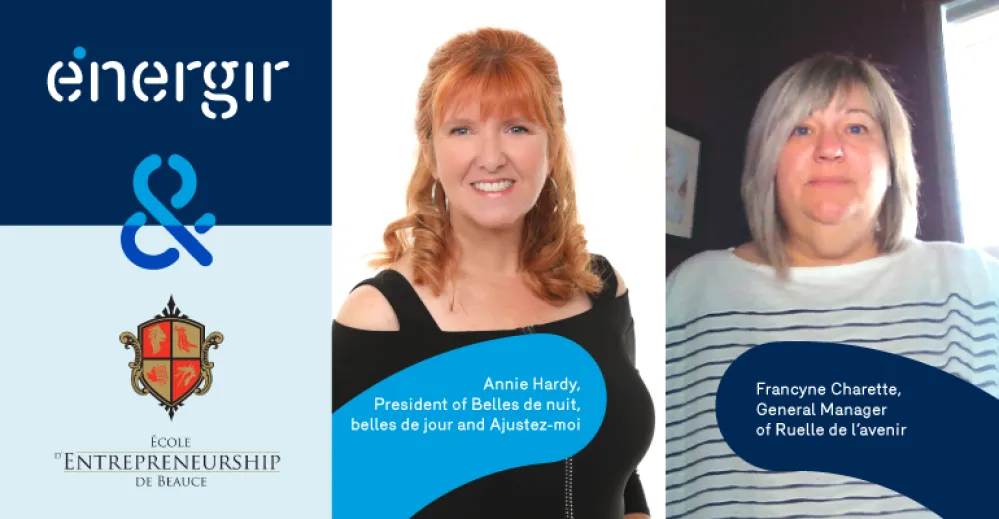 As a manager, knowing your strengths and weaknesses, and especially your blind spots, is key to surrounding yourself with the right people and getting the most from your collaborators. Cultivating this "emotional intelligence" helps you recognize those traits in your employees in order to adapt your management style. This ability is all the more important in a context of uncertainty where you have to deal with new and destabilizing situations. In fact, according to the World Economic Forum[1], it will be one of the ten most important managerial skills in 2022.
As part of the "Let's take on the future by pooling our energy" project, we present two managers, one working in the private sector and the other in an NPO, who apply the principles of emotional intelligence in their activities. They were able to develop these skills thanks to scholarships offered by Énergir to take the École d'Entrepreneurship de Beauce training program and acquire the tools they needed to achieve their objectives in a context of economic recovery.
How did cultivating this emotional intelligence enable these managers to navigate the crisis?
One of the keys to success
In Trois-Rivières, Annie Hardy has been managing her own business for 13 years now. As president of the Belles de nuit, belles de jour store and Ajustez-moi clinic, she has had to deal with closing her store for several months because of the measures implemented by the government. With employee retention essential to her organization's survival, emotional intelligence enabled her to positively motivate and influence the troops.
Indeed, according to Daniel Goleman, PhD in psychology, for two-thirds of businesses, performance improves because of the manager's emotional skills[2]. So building a solid foundation with one's team begins with authentic, effective management that places employees at the centre of the business's activities.
In Montréal's Centre-Sud neighbourhood, experienced administrator Francyne Charette is general manager of the NPO Ruelle de l'avenir. To redefine herself and become a driver of mobilization and change, she wanted to gain a clearer vision of her role through new management tools:
"It's been a difficult year, really unusual, where I found myself in a precarious situation and had to act quickly and prepare for the new school year, because abandoning the students and teachers was not an option for me. Without any of my usual reference points, the managerial skill of emotional intelligence allowed me to engage and mobilize my employees, taking into account all of our challenges and being transparent with them about the next steps."
Delegating and defining roles
At the heart of the concept of emotional intelligence is communicating with others. As Annie Hardy and Francyne Charette learned during their training, managers have to adapt their language and way of communicating to optimize their interactions, especially with employees: asking their opinion, sharing information, involving them tangibly in projects or decision-making processes can be differentiating factors. Why? Because at the centre of a manager's emotional intelligence is also the idea of surrounding oneself with allies who will help move the organization toward its objectives. Developing this sense of belonging by engaging and mobilizing employees positively impacts performance. As Francyne Charette notes: "Delegating and defining roles are actions that generate a tremendous amount of added value in teams."
Next steps?
In short, Annie Hardy and Francyne Charette have strengthened their managerial skills and abilities by letting emotional intelligence drive their management approach. The concepts they learned led them to discover new aspects of their personality, which will enable them to be better leaders and more fully leverage opportunities.
Which goes to show that, despite two completely different organizational realities, emotional intelligence is part of what defines good managerial practices. Needless to say, emotional intelligence, in building solid relationships, is a crucial skill for ensuring an organization's longevity.
A stimulating path for the Québec economy
To contribute to a fair, equitable and prosperous economic recovery, Énergir has set up a training program with the theme Let's take on the future, in collaboration with the École d'Entrepreneurship de Beauce. Through this program, 46 participating leaders from across Québec, whose companies and organizations have fewer than 200 employees, benefit from grants that help them to face the challenges of the current economic situation.
---
[1] The Future of Jobs Report (2018), http://www3.weforum.org/docs/WEF_Future_of_Jobs_2018.pdf.
[2] Goleman, D. (1995) Emotional Intelligence: Why It Can Matter More Than IQ. 352 p.
You may also like...
Making decisions in times of change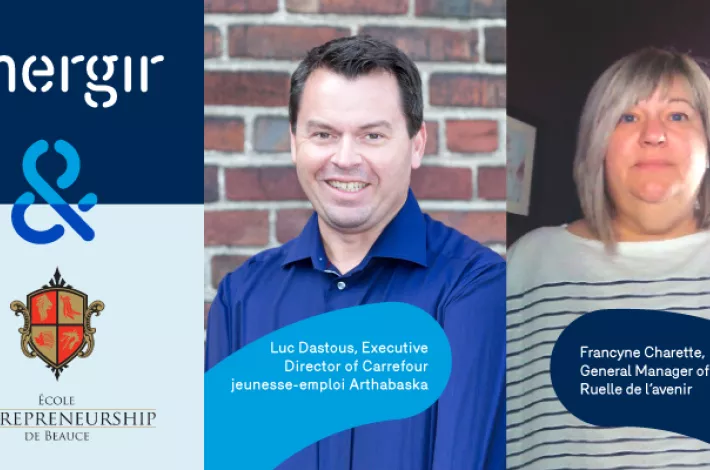 The strength of a solid network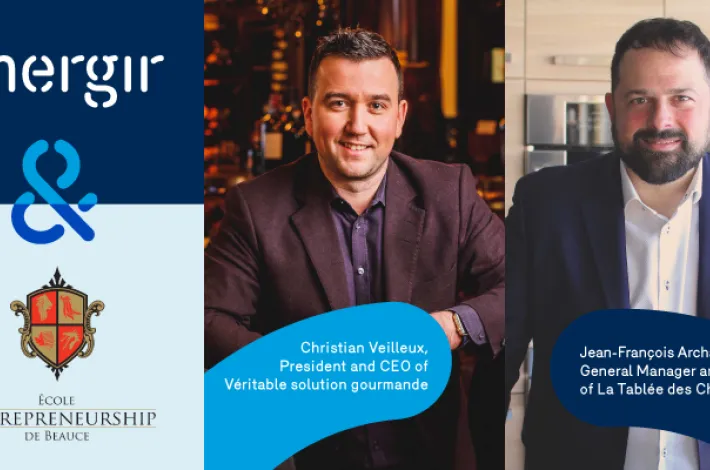 Communicate like a leader