Contactless payments: Pros and cons for companies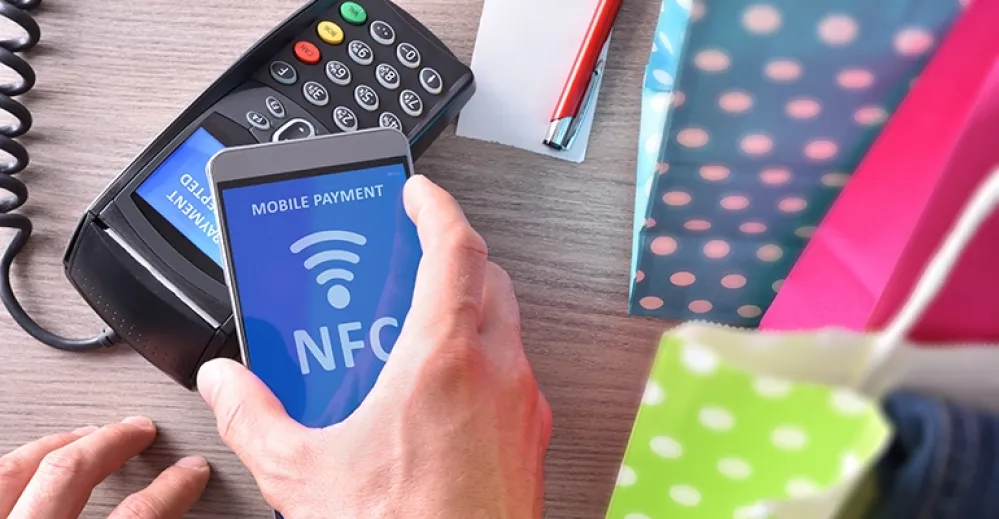 Contactless payments are becoming increasingly popular in Canada. During the fourth quarter of 2016, the use of this payment method increased by 120%. Now accepted in over 100,000 businesses across the country, Android Pay is the latest to hit the market, launched 18 months after its Apple Pay rival. Just like Apple Pay, Android Pay runs on any device equipped with a Near-Field Communication (NFC) chip, which enables short‑range communications using a radio-wave field between two devices equipped with this technology.
It is easy to use, but may work differently depending on the device's system. To make a payment using Apple Pay, customers must place their thumb on the Touch ID fingerprint sensor on their iPhone and place the device on the payment terminal. To use Android Pay, customers simply have to activate their phone, meaning they don't need to unlock it with their fingerprint or code.
Advantages for businesses
Efficient customer service
Speed is the primary advantage of contactless payment. Indeed, customer satisfaction increases since waiting time decreases. Customers do not need to search for their cards or cash. Furthermore, as a business, you don't need to verify the change given back, thus simplifying cash management.
Additionally, Android Pay has a great advantage over Apple Pay. It doesn't charge a commission on payments. Consequently, you don't pay additional fees when your customers use Android Pay for their purchases. In fact, you pay only the standard fees for credit card processing systems, credit card networks and credit card issuing banks.
Improvement to our loyalty programs
Thanks to contactless payments, you can optimize your loyalty programs and, by extension, improve customer relationships. Your customers can store directly on their phones digital copies of their loyalty, reward, membership and gift cards, as well as special offers such as coupons, promotions and rebates. Moreover, Google has simplified and automated the operation by combining mobile payments and loyalty card readings into a single step.
Now, about the disadvantages.
First of all, there is the fact that your customers cannot use their phone to pay if the battery is depleted, which is completely normal. Second, while no case of hacking associated with a NFC payment service has been reported to date, I believe you may have to educate your customers to reassure them about how their data will be used—especially generations not accustomed to new technology. Such people will tell you they don't feel as protected as they do with their typical payment process.
To reassure them, they must be informed that neither Apple nor Google has ever used such information for their own benefit. It is also important to emphasize that a reading taken by a NFC antenna transmits much less information than a chip and PIN card. Your customers' authentication code is entered directly on their cell phone, not on the electronic payment terminal, which can more easily be seen by other customers waiting in line.
When a customer makes a purchase, Android Pay, for example, sends a unique 16‑character code to their smartphone. This code is in the cloud and is essentially a virtual card. For its part, Apple Pay uses a token system. An algorithm replaces sensitive data, i.e. your customer's bank card number and first and last name, with a unique token. Apple also uses a second feature: a unique verification code your customers can find on the back of their card.
Lastly, if you wish to continue to improve your business's customer experience, you must take this new reality into consideration. And you will need to adapt to it quickly.
Now it's your turn to have your say. What has been your experience so far with contactless payments?
You may also like...
Making decisions in times of change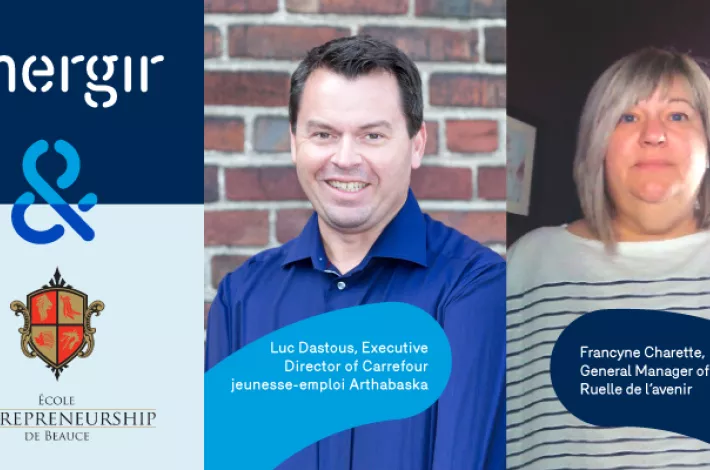 The strength of a solid network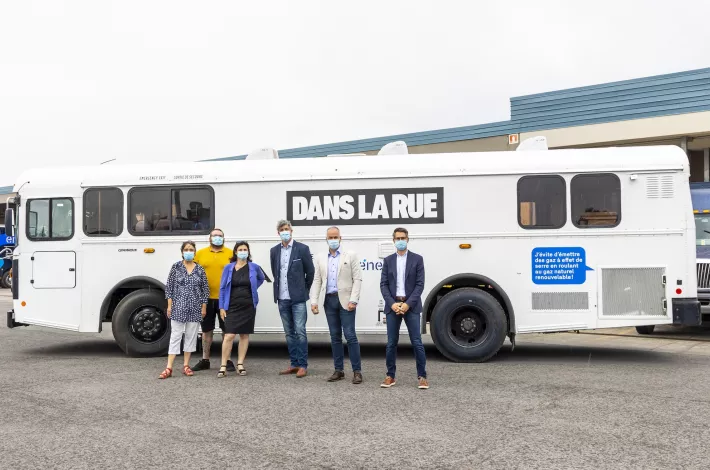 Moving into the future