Communicate like a leader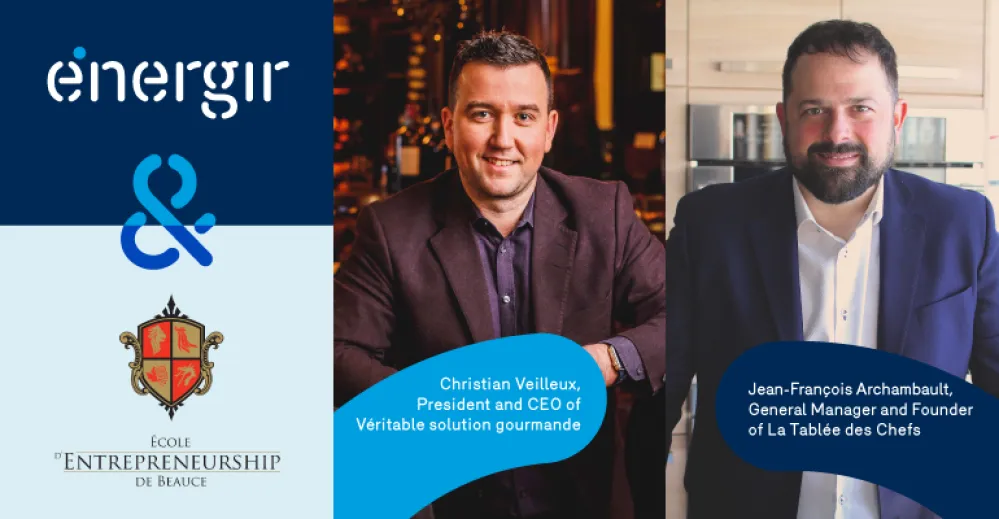 Communicating is an art that must be learned and that requires work. Although it may seem trivial at times, communication is the key to productive collaboration and is therefore essential to the functioning of any work team. In the past year, the uncertainty caused by the pandemic has led managers to communicate even more in order to reassure their teams and overcome obstacles. The ability to communicate as a leader is a skill vital to successfully meeting the challenges of entrepreneurship.
As part of the "Let's take on the future by pooling our energy" project, we are pleased to present two managers for whom communication is particularly important in their day-to-day work. Although their realities are very different, both have been pushed to surpass themselves in order to keep their teams cohesive during an unprecedented period. These two managers were able to improve their communication skills thanks to a grant from Énergir to participate in a training program at the École d'Entrepreneurship de Beauce.
Communication: at the heart of it all
In the Capitale-Nationale region, Christian Veilleux has been president and CEO of Véritable since 2017. With the restaurant industry hit hard in the past year, there has been no shortage of challenges for this business owner. Indeed, Véritable is working to provide a food processing solution tailored to the needs of restaurateurs. But how do you accomplish your mission in a context where restaurants have closed their doors? Christian Veilleux has lost more than 80% of his sales since the beginning of the pandemic. Positive communication has proven critical in reassuring employees and guiding them in a common direction.
In the Montérégie region, Jean-François Archambault is the general manager and founder of La Tablée des Chefs. Since 2002, he and his team have made it their mission to feed people in need and to promote culinary education among young people. Over the past year, the demand for food aid has jumped by 30% due to food insecurity brought about by the pandemic. Jean-François Archambault seized the opportunity to grow in spite of a very unstable situation. To do this, clear and reassuring communication was necessary, to guide his growing team and meet the needs of the community.
A common direction for greater success
According to Christian Veilleux, it is essential to clearly define your mission and make sure you understand it. But how does one move forward without any restaurants to serve? During the crisis, he decided to bring the conversation back to basics by clarifying his company's mission, vision and goals. By communicating these fundamentals to his team, he was able to focus his energy on what really mattered, and his employees gained a better understanding of the path forward. It was what he had gleaned from the ÉEB training:
"A better understanding of the basics helps develop greater cohesion within the team. Together, with the same idea in mind, it's possible to build a stronger future for the organization."
For Jean-François Archambault, with the ever-changing health situation and increasing food insecurity, he had to roll up his sleeves and hire new resources. But how do you guide your team effectively in this kind of situation without destabilizing it? For the founder of La Tablée des Chefs, the training segment on communicating as a leader was what resonated most with him:
"The most important thing is human character, the ability to listen to and validate the needs of the people around you. We often neglect these steps. Yet they help motivate the troops and create a positive dynamic and a climate of trust. They're essential elements in the success of a project."
Next steps
Christian Veilleux and Jean-François Archambault are now better equipped in terms of communication to fulfil their leadership role. Thanks to the training, they have a better understanding of how to use both their verbal and non-verbal skills to motivate their teams. This will certainly have a positive impact in the long run and will allow them to align their messages with their intentions, while being attentive to the people around them.
A stimulating path for the Québec economy
To contribute to a fair, equitable and prosperous economic recovery, Énergir has set up a training program with the theme Let's take on the future, in collaboration with the École d'Entrepreneurship de Beauce. Through this program, 46 participating leaders from across Québec, whose companies and organizations have fewer than 200 employees, benefit from grants that help them to face the challenges of the current economic situation.
You may also like...
Making decisions in times of change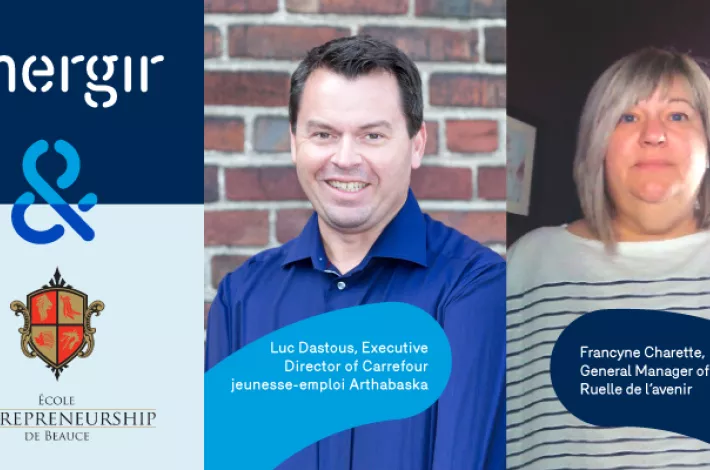 The strength of a solid network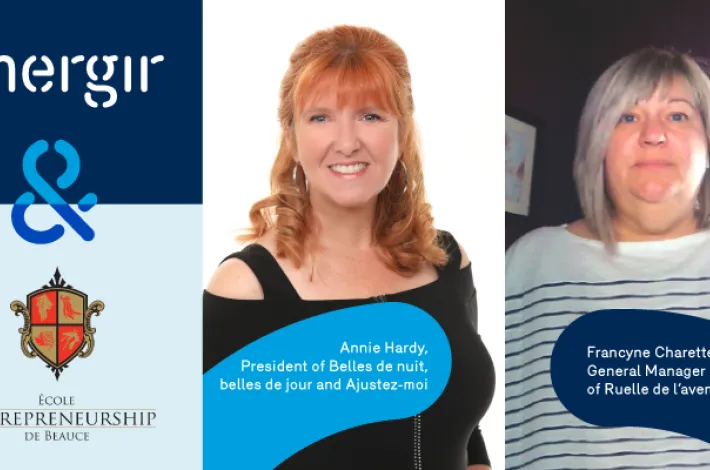 Cultivating emotional intelligence