Celebrate Mois du Vélo in Québec with SOS Vélo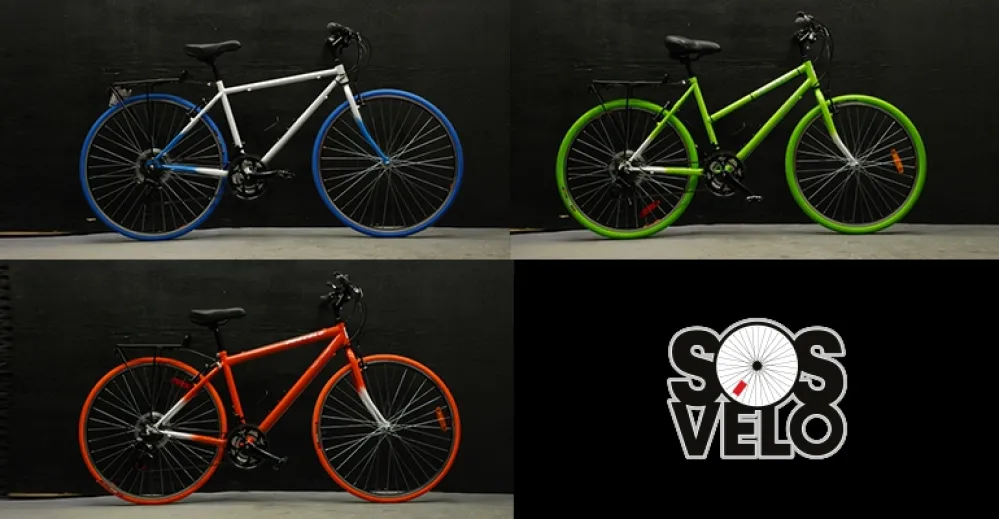 May is marked by the return of buds and beautiful weather. But best of all, May heralds the start of a new cycling season: it's bike month, Mois du Vélo, in Quebec! And while riding a bike means fresh air and fitness, with SOS Vélo, it can also be a social and green alternative leading to employment.
SOS Vélo is a social economy enterprise that has developed a truly unique approach. Its mission: social and job integration of adults aged 18 to 55 through the rebuilding of old bikes. Providing real work experience – bicycle recovery and recycling – SOS Vélo offers an opportunity for workers in training to develop the attitude and skills needed to hold down a job while restoring bicycles that would otherwise have been scrap. By both recovering parts and adding new ones, SOS Vélo builds different Écovélo models. So buying an Écovélo is both a social gesture and environmentally friendly.
Pick-up of used bikes
Has spring brought with it the reappearance of rusty bike skeletons all about your neighbourhood? Have a bike you don't use anymore? Call SOS Vélo! Regardless of the state of your old wreck, SOS Vélo will swing by to pick it up. Through generous citizen donations, the business replenishes its stock and at the same time does a good turn for the environment!
20 years – something to celebrate!
To mark its two decades, SOS Vélo has created a special new 20th anniversary collection that's sure to turn heads on Québec bike paths!
Gaz Métro, which has partnered with SOS Vélo since 2007, is once again launching its annual contest. In May and June, each old bike you donate to SOS Vélo for recycling gets you one contest entry. We're also preparing a surprise to celebrate the 20th birthday of this exceptional organization. To join the party, visit
With more than 680 km of bike paths, Montréal boasts facilities equally suited to urban commutes and fun, family rides. And why not make your outing that much greener with an Écovélo, built by SOS Vélo?
Remember to take care while cycling… and have a wonderful season!
Used bicycle pickup: 514-251-8803
You may also like...