Bathroom trends in 2019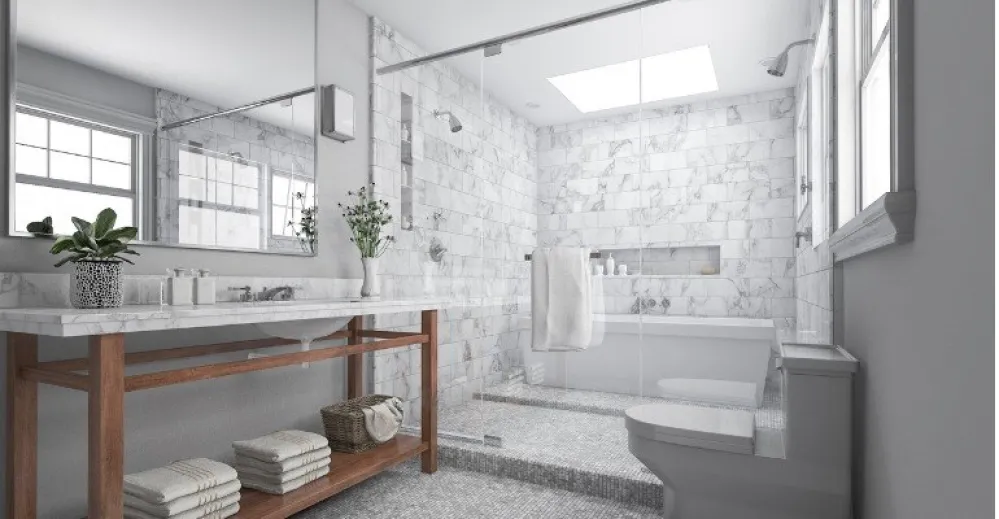 The bathroom is one of the most important rooms in the house, and when the time comes to renovate, it can cost a pretty penny. If you've been thinking about upgrading your bathroom, you will want to take the latest trends into consideration. This year, we are seeing design trends that are both refreshing and timeless, along with certain classic elements being reinvented. Here are five trends to consider adopting in 2019.
Exposed pipes
What was once hidden is now being showcased. In keeping with a modern industrial style, we are seeing more exposed plumbing on the market, for use in shower columns, in faucets or under vanities, where all the pipework is laid bare.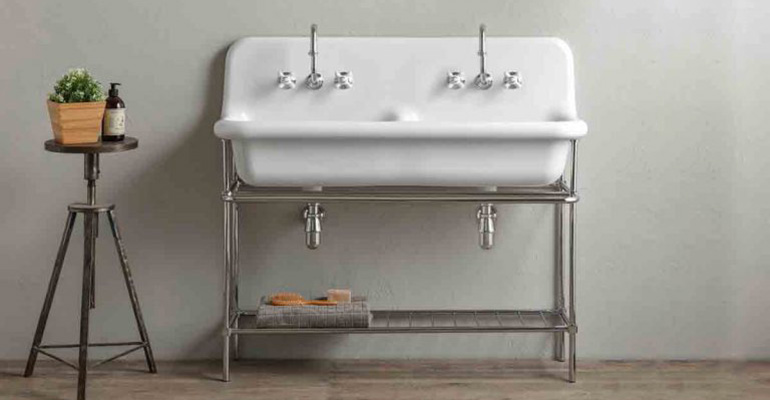 Source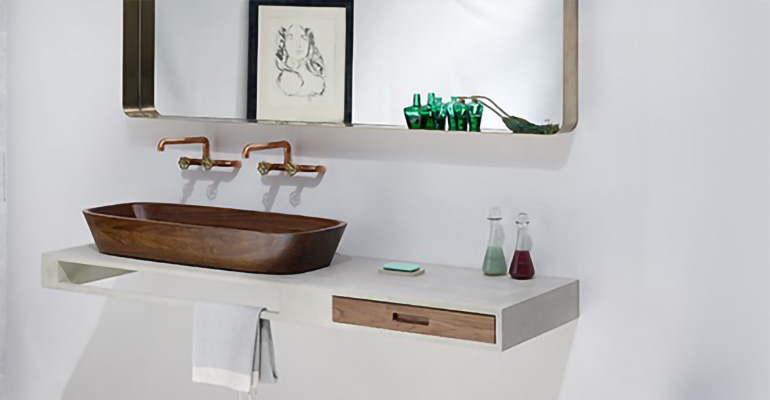 Source
Matte black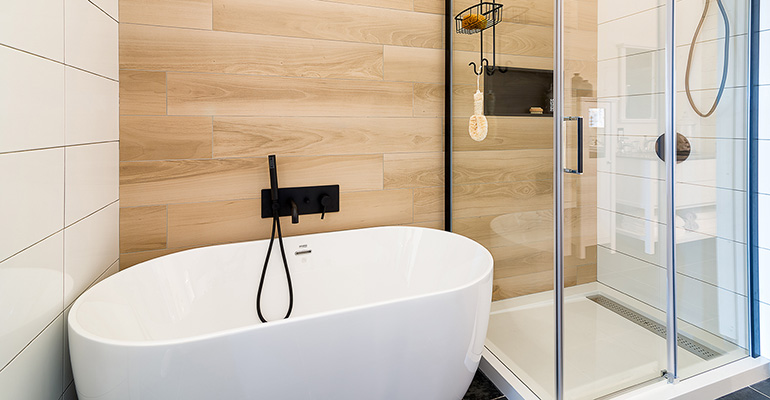 Source
First, we saw the trend for brushed stainless steel and nickel give way to a penchant for brass and copper. Now matte black is becoming the favourite when it comes to metal finishes. This flat, almost dusty finish is a sober choice that is both modern and retro, and is reminiscent of the black and white bathrooms of the 1920s. It's appearing in a wide range of faucet and freestanding bathtub designs, as well as in vanity legs and mirror frames.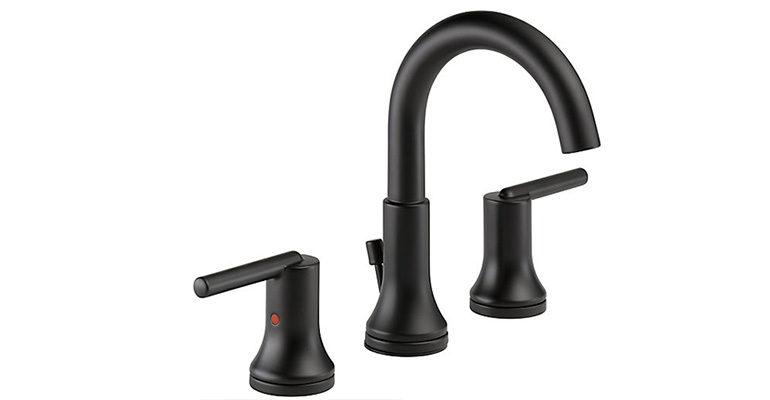 Source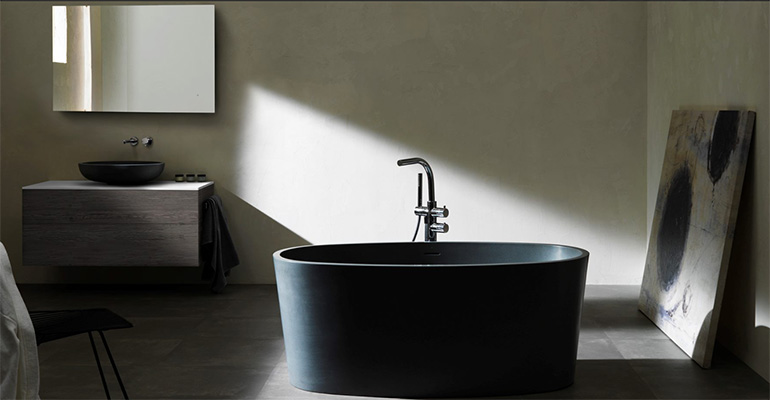 Source
Open storage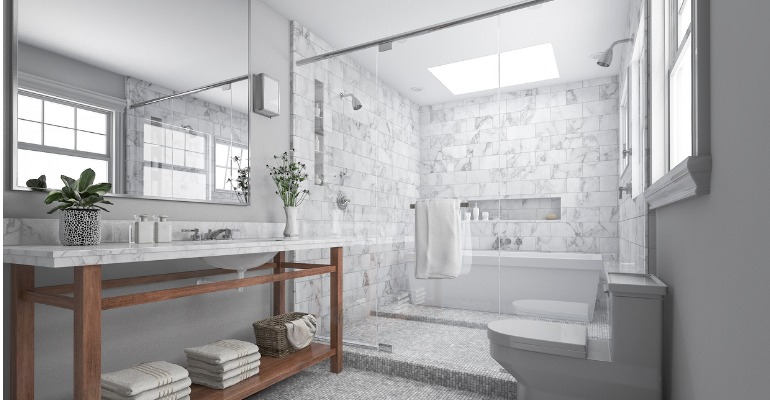 Decluttering is a popular theme among authors such as Marie Kondo, who inspired an entire generation with her KonMari Method. Bathrooms are now reflecting this minimalist trend with open storage, which promotes a streamlined approach.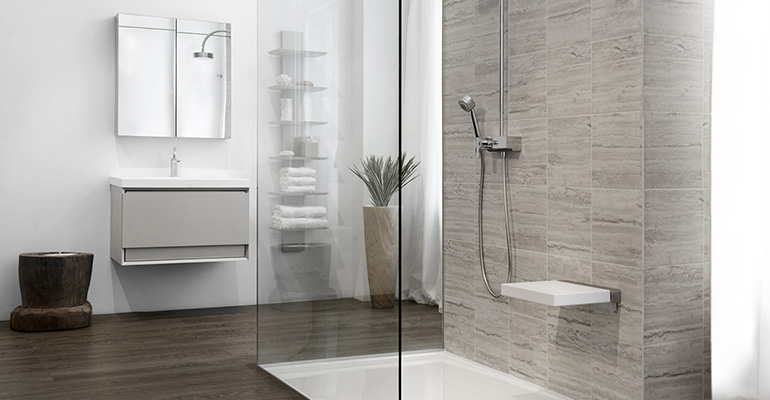 Source
Classicism reinvented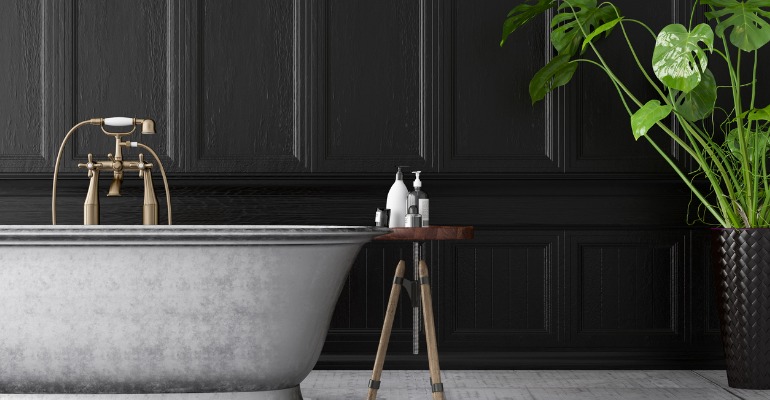 From claw-foot tubs to Victorian faucets, black and white honeycomb tile and oversized vinyl wall art, classicism is clearly making a comeback. Given the retro trend of recent years, the return to classicism demonstrates the desire to combine the designs of bygone eras with modern sophistication and comfort.
Source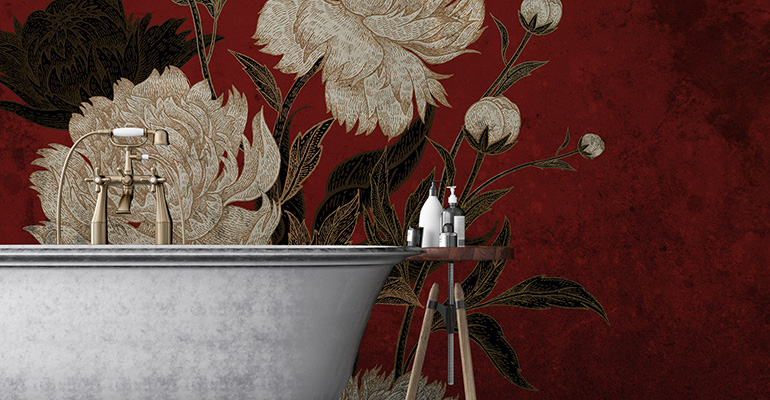 Source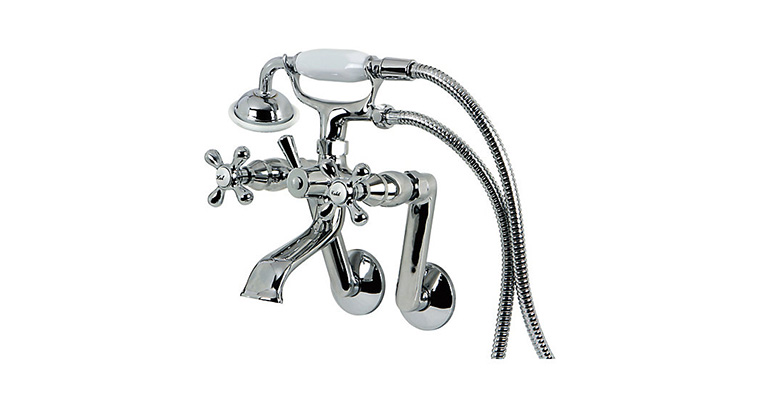 Source
Ceramic tiles
Colours are featuring prominently in bathroom tiles. Whether large-scale or graphic, with an incorporated design or a smooth finish, they're colourful! Céragrès offers tiles for every taste in tones such as ochre, blue and even pink, which are at the forefront of global trends and will help you create a unique, timeless bathroom. As an added bonus, if you opt for ceramic tiles, you can install heated flooring!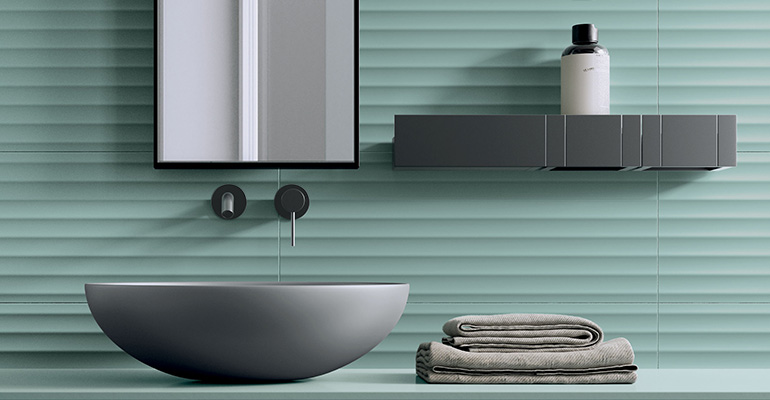 Source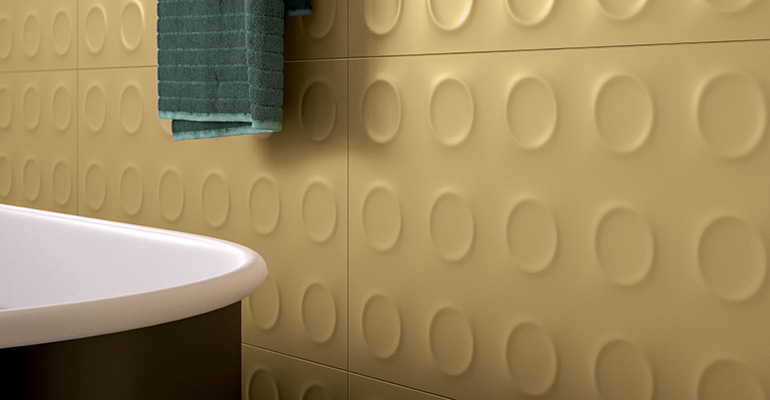 Source
High-end materials, matte finishes and colour are the watchwords when it comes to bathroom trends in 2019. Regardless of your renovation budget, you're bound to find suitable products that are sure to please.
You may also like...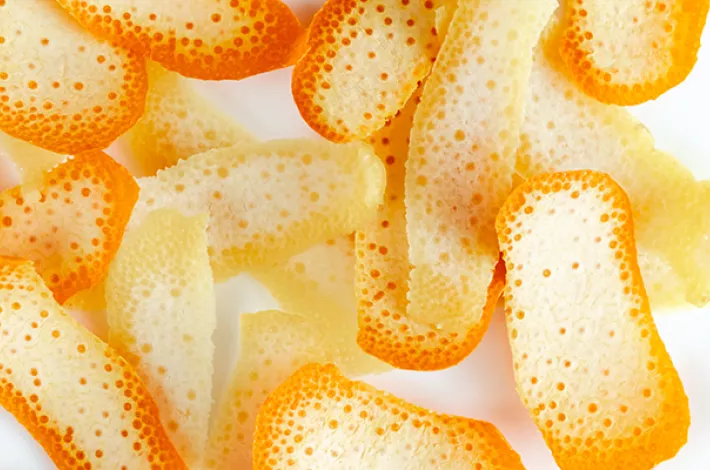 Orange and lemon peels: versatility plus!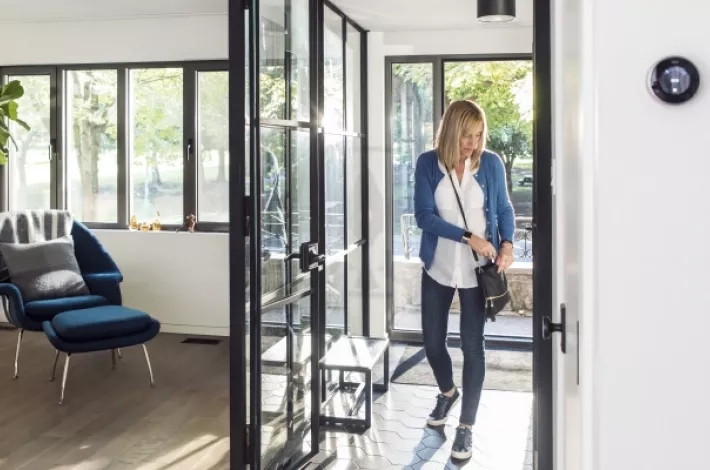 Energy efficiency at home: Anyone can do it!