The seven finalists in the 2015 Québec Entrepreneurship Contest share their best advice
The Québec Entrepreneurship Contest is back this year with the People's Choice Prize – Énergir, powered by Vidéotron Business Solutions, whose grand prize winner will be revealed June 18 during the Desjardins Grand Prize Gala at Palais Montcalm in Québec City. I therefore thought this would be a great opportunity to ask the entrepreneurs from each of the seven finalist companies what advice they'd like to pass on to other entrepreneurs.
Here's what they shared.
Surround yourself with and trust people
For François Ferland and Philippe Rancourt, the two partners behind L'Accroché, the first climbing gym in the Lévis region, it's important that you're the best ones to lead your project, but you also need to listen closely to the advice given by the competent people who come across your path. According to the two business owners, it's like being a flag bearer; you carry the flag in your arms, but you must follow the direction of the wind (i.e. your market).
Elizabeth Stefanka, founder and President of Stefanka Lingerie, a company that's revolutionizing the fashion industry through its custom bras created using 3D digital technologies, is of the same mind. She adds that you need to be humble. "You have to be willing to surround yourself with people who are better than you. That way, you will always find yourself in a situation where you are exceeding your perceived limitations." According to her, this is precisely when creativity and the potential for economic growth emerge. In fact, she cherishes a quote that Elliot Lifson shared at the launch of mmode, the metropolitan fashion cluster: "Alone we go fast, together we go far."
After all, it's impossible to have an idea for a company and be an expert on everything that's needed to make it run, be it information technology, communication, the relevant laws, financial planning, internal management or marketing your products. This is the advice of Alexandre Couture-Lalande, Louise Cadieux, Blaise Rémillard, Sophie Levasseur, Valérie Fréchette and Lisa Charpentier, all leaders of La Remise, a multi-stakeholder cooperative that offers a tool rental service, an independent workspace equipped with specialized tools as well as training courses on a range of topics. In their opinion, you shouldn't hesitate to test your ideas on competent people in the appropriate fields. And, they add, partner with or hire professionals as needed. The cooperative put this advice into practice by becoming a member of the CDR Montréal-Laval, a cooperative that helps cooperatives get started. They also sought the guidance of the CDEC regarding their business plan and various types of financing that could be available to them. Lastly, they hired experts in finance and communication and succeeded in attracting competent volunteers whose skill sets complement those of the board of directors.
Have a project that makes sense!
For Mathieu Cloutier, President of M ta Région, a company that helps you to discover all the amazing businesses in your region, your business idea has to make sense. First to you and, secondly, for the market. "It has to be a project you believe in, that's in line with your convictions, your values, your vision for the company and your capacities." He gives as an example the fact that he waited for the right time to launch his business, which is set to happen in fall 2015. In fact, he took over a year to develop his business plan, establish a solid foundation and put together his team.
Be prepared to always be in problem-solving mode
In business, you have to expect the unforeseen and be resourceful, say by giving a second life to a piece of equipment that had a different use in its first incarnation. This is the advice of Pierre-Luc Pilon and Bounthao Thammavongsa of the Brasseurs de l'Outaouais microbrewery. To them, starting a business means adopting a constant problem-solving mode. It won't be long before you find that the equipment you need is suddenly very expensive, your supplies are on back order, the permits take long to get, and so on. Instead of taking a step back and looking at your options to try to choose the best solution (which, more often than not, is just the lesser of various evils), these entrepreneurs advise you to resist this impulse. Instead, they say to go a step farther by changing strategy. For example, Pierre-Luc had been dreaming about getting into the brewery business for over ten years. After eight years of asking himself, "Where will I find the money to purchase the conventional brewing equipment, fermenters and all the rest," he decided to take a new tack, which led to the establishment of their business. The new question became, "What do I absolutely need to make good beer?" And it is precisely this question that put the two entrepreneurs in "innovation" mode. They began studying other industries to see which processes and equipment they could adapt to their needs. This is the story of how dairy and wine-making equipment found a new home in their brewery.
Follow your instincts
For Chantale Tremblay, founder of Neurones Communications, a professional public relations firm in Saguenay–Lac-Saint-Jean, the most important thing is to follow your instincts. That small voice inside you that's directly tuned in to your values. When Chantale is faced with a decision, for example, she first analyzes the situation by weighing the pros and cons. Then, she takes the time to listen to her heart in order to choose the best option that will support her values and happiness. "In addition to reading from diverse sources, I tend to seek the advice of people in my life—my mentor from Réseau M, my spouse-accountant, my therapist-coach, my colleagues in communications, other entrepreneurs, etc.—who see things through a different lens than me. For better or worse, these different perspectives enrich my reflections."
Make things happen
Robert Morris, President and founder of Addik Pet, an invention that lets you know when a cat or dog is going into labour, asks himself every morning what he's going to do today to make things happen tomorrow. To him, you need to see each event as an opportunity. "I have to make things happen, but without rushing them. Each event or person can be helpful to me." His advice is to simply find out what people need. It's an excellent way to understand them and learn how they can be instrumental to you. "Human relationships, just like business relationships, are about give and take." For instance, he found that every daily encounter or event played a part in helping him advance his project. "An article in the newspaper or lead stories on the radio or TV prompted me to take action and approach people. I felt that every encounter, no matter how insignificant, had the potential to open new doors for me. In fact, last year I got the chance to meet then-Deputy Premier, François Gendron, and present my project to him. This opportunity arose merely because two days before, a woman bumped into me by accident at a CLD. One event leads to another, but you have to learn how to steer each one to your advantage."
So, now it's your turn. What advice would you give to other entrepreneurs, and how have you applied it in your own business?
You may also like...
Making decisions in times of change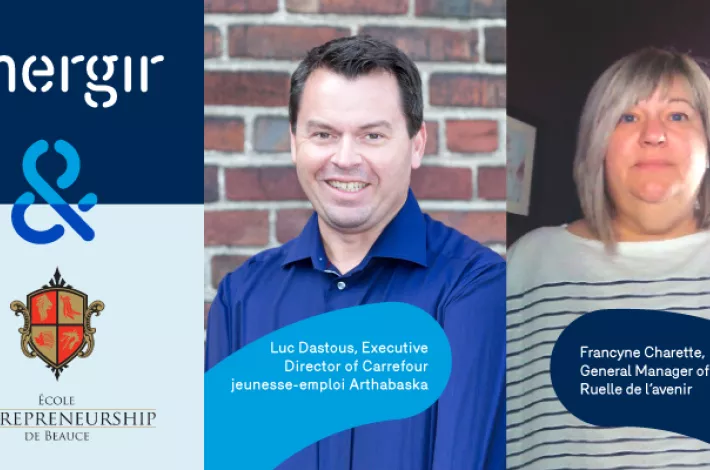 The strength of a solid network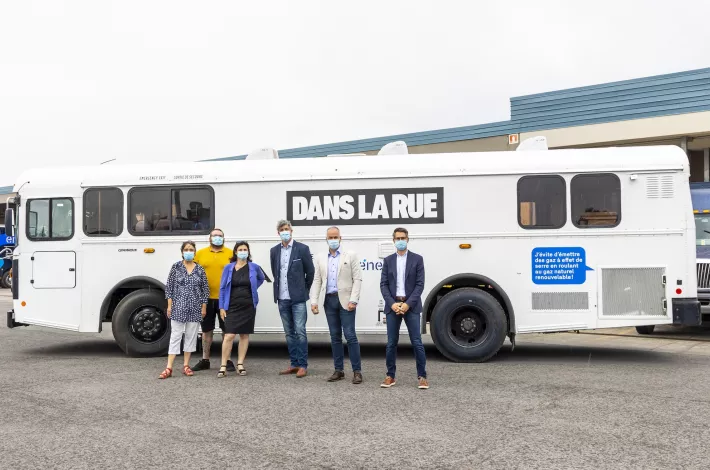 Moving into the future